HeatingForce is reader-supported. When you buy through links on our site, we may earn an affiliate commission. Learn more
Boiler Installation London: Get A New Boiler Or Boiler Replacement in London
No matter where you live in London, from Stanmore in the north to New Malden in the south, a broken-down boiler is never welcome. But just when you are panicking about what to do next, you have stumbled on the perfect article to help you.
Our essential guide includes all the key information you need to buy a new replacement boiler and the key local information we know Londoners from across the city are looking for.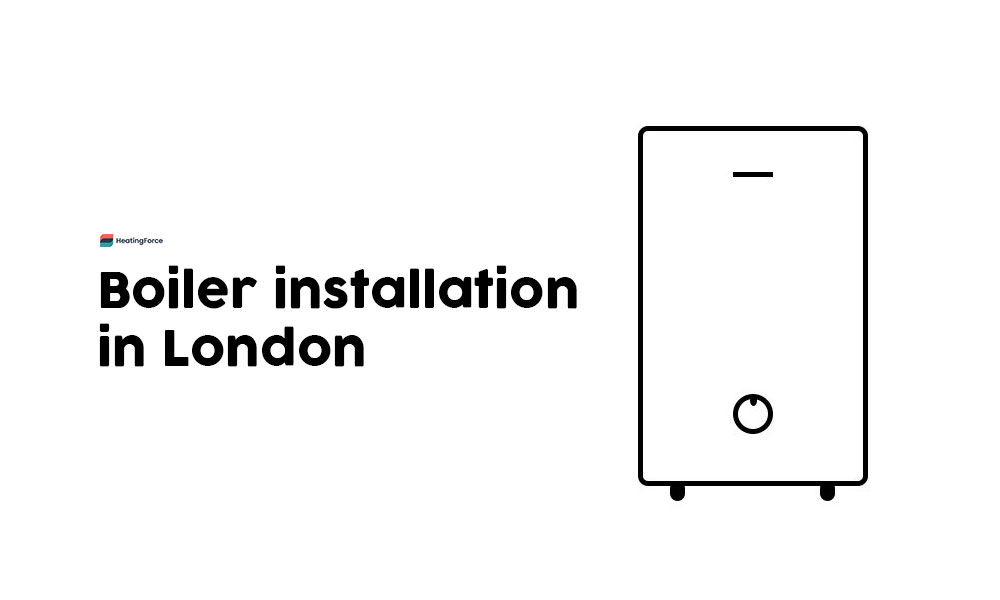 If your boiler has broken down and you need to buy a replacement, you are probably quite stressed right now with visions of no heating or hot water just as the autumn arrives and a big bill even when you do manage to get a new boiler.
But you don't have to be so worried. In this guide, we are going to tell you everything you need to know about buying a new boiler in London. We will share all the key information to help you choose the best boiler and show you how to find the fastest and most affordable installation company.
It will only take ten minutes of your time to read this guide, but it could save you many hours of panicked googling and a tidy sum of money too.
Buying a Boiler in London (Stanmore to New Malden)
London is the capital city of the UK and is a huge place with a population of almost 9 million people and hundreds of different areas all with their own unique identity.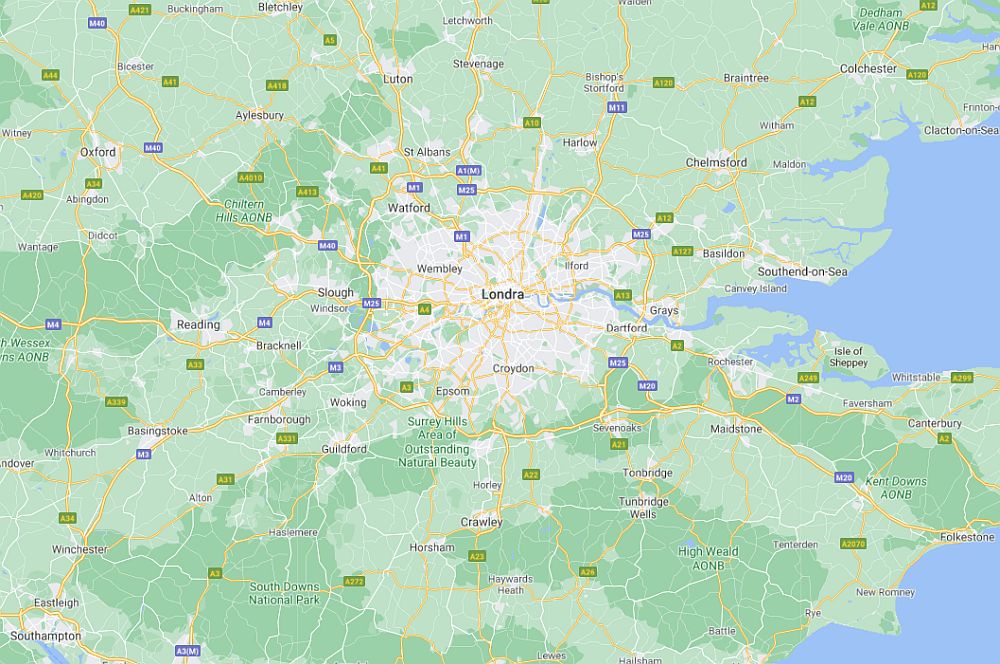 But whether you north of the river in areas like Stanmore or south of the river somewhere like New Malden, when it comes to getting a new replacement boiler, you are likely to experience the same challenges.
There is no shortage of places where you can buy a new boiler with heating suppliers and warehouses dotted right across the capital. But the big problem is finding an installer.
Don't get us wrong, there are lots of boiler installation firms in London. But there is also a high demand for their services and this means that availability can be an issue.
Pricing is a problem in London too. You may expect to pay a bit more in the capital than elsewhere in the UK, but with demand outstripping supply, installation costs have risen considerably in recent years. The current economic situation, with Brexit and the Covid-19 pandemic, has only made things worse.
This is no doubt why we get so many messages from people in London asking who they should use to install a new boiler. So, whether you live in Stanmore, New Malden, or anywhere in between, in this guide, we have the answers to all your questions.
Who should you use to install a new boiler in London (Stanmore to New Malden)?
The key to finding the right company to install your new boiler is to get quotes and in a city the size of London, this shouldn't be too much of a problem.
Our advice is to get as many quotes as you can. A lot of other sites say three, but this should be the minimum. After all, the more quotes you get, the better your chance of finding that great deal and the greater your understanding of where the market prices are at in your part of the capital.
When you are looking for quotes, there are three different types of boiler installation companies you should be considering:
1. National Installation Companies
National Boiler Installation companies are big organisations that operate right across the UK. Their size means they can negotiate great deals with suppliers but they also run with high overheads on things like marketing and advertising.
As a result, these companies tend to be among the most expensive quotes you will get, although it is worth noting that they do sometimes have special deals that bring these prices down. British Gas is the national boiler installer you are likely to have heard of but there are a few others operating in the UK too.
2. Local Heating and Gas Installers
There are a lot of local boiler installers in London, often operating in distinct local regions. If you live in Stanmore, you will be using different local companies to customers in New Malden and vice versa.
But demand for these companies remains high and, as we have already discussed, this can mean that availability is an issue and prices are higher than you might expect. They are still likely to be cheaper than national installers though, perhaps by as much as several hundred pounds.
Another regular issue is one of quality. One installer can do a very different job from another and as a result word of mouth has become key in finding out if these companies are up to scratch or not. Our advice is not to rely on one recommendation for this but seek out at least three or four before proceeding.
3. Online Installation Companies
In recent years, the boiler installation market in London, and across the UK, has been shaken up by the emergence of online installers.
These companies operate nationwide which means they can get good deals from suppliers. But they also have low overheads which means they can pass these savings on to their customers.
WARMZILLA – Get an online quote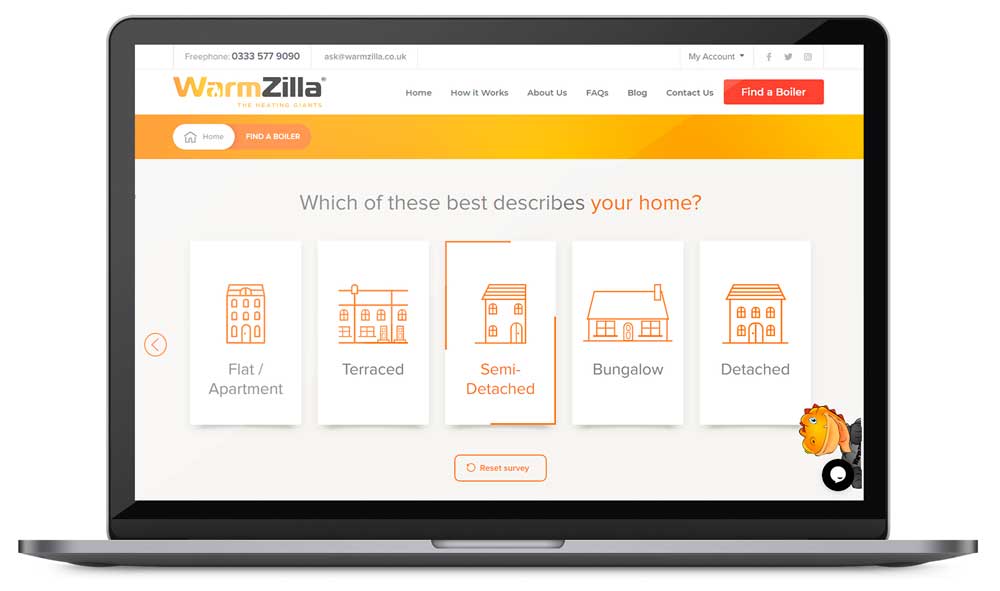 There are a few different online boiler installers around but the pick of the bunch at the moment is Warmzilla.
Warmzilla offers some of the lowest prices available in the UK on a wide range of top-quality boilers from all the big-name manufacturers. They also deliver a high-quality service thanks to their network of local boiler installers located nationwide, with plenty available all over London. They can often get your new boiler installed as quickly as the following day — with Worcester Bosch starting as low as £1,649.
Warmzilla regularly have special offers available on their website such as extended warranties and flexible financing deals that even include 0% APR on some models. This means that as well as saving money overall, you can spread your payments over more time if cashflow is tight.
We strongly recommend getting a quote from Warmzilla. It's really easy to do. All you have to do is visit their website and enter a few details about your property onto their online form. They don't ask for any personal details and the prices that Warmzilla's website generates are fixed and guaranteed — read our full review.
The whole process only takes a couple of minutes but it could save you a lot of money.
What type of boiler do you need?
As well as getting the right company to install your new replacement boiler, you also need to be sure you are getting the best boiler for your property too.
A lot of people leave this decision down to their installer which is never a good idea. After all, you wouldn't let the car salesman choose which car you bought.
Boiler installers often have makes and models of boiler that they prefer to work with. They might sometimes negotiate special rates on certain boilers with suppliers to drive up their profits too. This makes perfect sense for them but as the customer, it can mean that you end up with a boiler that is either more expensive than it needs to be or simply not the right one for your property.
Everyone should be closely involved in choosing the right boiler for your property. So, how can you be sure you are getting the best one?
The first thing to decide is the type of fuel you want your boiler to run on.
Options you have to choose from include:
Gas
LPG
Oil
Electricity
Renewable energy sources
The overwhelming majority of people in London, from Stanmore to New Malden and everywhere in between, will be connected to the mains gas network. This means that a gas boiler will be the best and the cheapest option for them.
If you have a big budget, you might want to opt for a renewable energy source but not many Londoners use oil or LPG, while electricity has a much higher running cost.
Once you have settled for gas, the next decision is what type of gas boiler you want. There are a few different options here too including:
Combi Boiler
Regular Boiler
System Boiler
Compact Boiler
If you live in an apartment, a flat, or a regular sized house in London, you are likely to be looking for a combi boiler as this provides all of the heat and hot water that you need on demand.
If you have a larger property or an older one, you might have a hot water tank and an airing cupboard. Unless you want to switch to a combi boiler and get rid of these, you will need a regular boiler.
The other options on this list are less common. System boilers are most commonly used in commercial properties these days while a compact boiler is a combi boiler specifically designed for smaller properties where space is at a premium.
What size boiler do you need?
Slightly, confusingly, the size of a boiler is not a reference to the size of the actual unit itself but rather the power capacity of a new boiler. It is an important detail to get right as if you end up with the wrong size of boiler, it can end up costing you money.
If your new boiler is too small, it may struggle to heat up your radiators to a sufficient temperature and even not be able to provide you with enough hot water.
On the other hand, if your new boiler is too big, you will find your gas bill is far higher than it needs to be.
The question you are probably asking now is, how do I know what size of boiler I need? Some people will rely on their boiler installer for this, but it is easy enough to work out the size of the boiler you require
Combi boilers, which is what most people in London will be buying, are available in three size ranges:
24kW – 27kW
28kW – 34kW
35kW – 42kW
These ranges can be used as a benchmark to work out the size of the boiler you will need. The calculations we need to make are based on a few key facts such as the number of radiators and the number of bathrooms your property has. We also need to assume that you use an average amount of hot water. On the basis, we can apply the data in the following table:
| | | | |
| --- | --- | --- | --- |
| Property Type | Radiators | Bathrooms | Boiler Size |
| Apartments, 1 & 2 bed houses | 10 or fewer | 1 | 24kW-27kW |
| Medium size 2-4 bed homes | 10-15 | 2 | 28kW-34kW |
| Larger Properties | 15-20 | 2+ | 35kW-42kW |
This will give you a broad sense of the size of the boiler you will need but if you want a precise guide, there are two options. You can ask a boiler engineer to come out and give you the benefit of their professional expertise, although you might have to pay them for the privilege.
Or you can use this online boiler calculator (only takes 90-seconds to see prices on the screen). There are a few of these around but our favourite is the one on the Warmzilla website.
It is very simple to use. Just fill in their online form with a few details about your property (nothing personal) and they will generate a list of recommended boilers. These will include various details including the size of the boiler.
Even if you decide not to buy your boiler from Warmzilla and take advantage of their rock-bottom prices, you can still see the size of boiler they recommend and use this information to inform you when making a purchase from elsewhere.
Boiler Installation London: How much does it cost?
The key factor in deciding which new boiler to go with is the price for most people. And we know that the question all of you really want is to answer is, how much will my new boiler cost me?
There are a lot of different variables involved in answering this question accurately and we will address two of the biggest in the following two sections.
But here and now we will seek to give you an outline figure for what a new replacement boiler in London is likely to cost you.
To do this, we will have to make a few assumptions. Firstly, we must assume that you live in an average sized property and will be buying a 24kW combi gas boiler. This means you have a mains gas connection and we will also assume that you use an average amount of hot water.
On that assumption, whether you live in New Malden, Stanmore, or anywhere in between, a new replacement is like to cost you around £2,000, including the boiler itself and the cost of installation.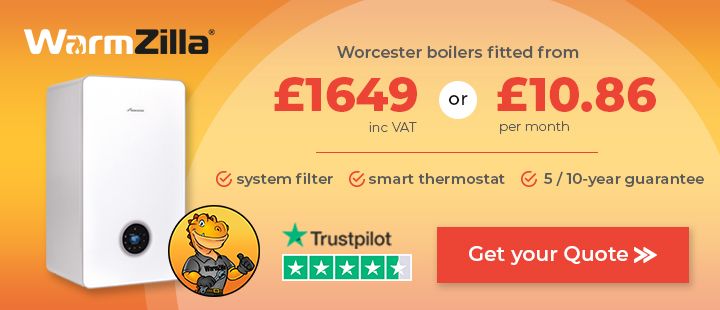 It could be less. If you buy your new boiler through Warmzilla, you can pay less. For example, there is a high-quality Worcester Bosch boiler currently starting at just £1,649. They have a number of other good deals available too.
If this seems like a lot of money to find up-front, don't panic. Remember there are various financing options out there that allow you to spread your payments and Warmzilla have a number of these deals available too.
If you wish to, there are plenty of opportunities to pay more. There are lots of high-spec boilers out there that cost a lot more than this price. There are also quite a few cheaper boilers on the market too, but we would urge you to be very wary with these.
A cheap boiler has almost certainly been made using cheap components and will come with a very short warranty. This means that even the manufacturer doesn't expect it to last long. It will not be long before components start going wrong and repair costs will quickly mount up when this happens. Ultimately, you can end up paying more to keep a cheap boiler going than you would by buying a higher quality one in the first place.
RELATED READING: Boilers on Finance, All You Need to Know
Moving Your Boiler
The above quote assumes that you are replacing a boiler like-for-like and keeping it in the same location. If you need to move your boiler, you can expect the price to be a fair bit higher than this.
Moving a boiler requires quite a lot of additional work. It will require the laying of new pipework, the installation of a new flue and the associated work on external walls or the roof that this involves. It will almost certainly require some amount of decorative work too. The costs for labour and materials to do all of this can quickly mount up.
Our estimate for the additional cost of moving the location of your boiler in London will be somewhere in the region of £350 to £750 on top of your overall bill.
It is possible that you might find a local installation company that can do it for less. Warmzilla might even be able to do cheaper, too. But if you need to move your boiler location to the other side of the house or to a different floor or do any other type of major work, it could end up costing even more than this too.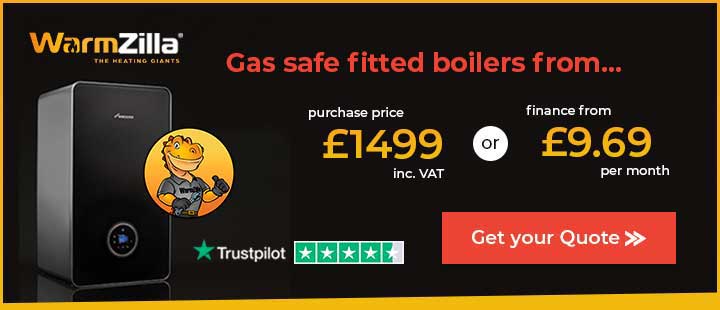 What Extras Do You Need?
The other big factor that can affect the overall price of a new replacement boiler is extras. These may sound like optional luxuries but actually, some extras are really useful and can help to extend the lifespan of your boiler and cut down on maintenance costs.
Three extras that are well worth considering are:
Magnetic filter – A magnetic filter is a component that connects to your central heating system and collects up any metallic debris that is floating around in your central heating system. Over time, this debris can develop into a sludge which can damage boilers and clog up your pipes and radiators as well. This will affect your boiler's performance and can even damage boiler components too.
Scale filter – The vast majority of London is a hard water area and this means that no matter whether you live in New Malden, Stanmore, or anywhere else, limescale is likely to be a problem for you. It can build up around your boiler components and stop it from working. Sometimes it can even break components completely. A scale filter helps to prevent limescale build-up by filtering out particles before they can gather together. No matter where you live in London, a scale filter is a worthwhile investment.
Hot / Power Flush – If you have an older central heating system, it is a good idea to get a hot flush or a power flush before installing a new boiler. This will help to clear any existing sludge out of your central heating system before your new unit is fitted. But do be careful with these. A power flush can damage pipework or joints in some older heating systems, so it is a good idea to check this with your installer before carrying it out and risking more costly repairs.
It is possible that your installer might offer you a number of additional extras as well as these three common ones. If they do, be sure to do some research before accepting these, especially if you are agreeing to pay more. Some of those suggested might be very worthwhile but others may not be necessary.
If you need some impartial advice from boiler experts, feel free to leave any questions you may have for us in the comment section at the bottom of this guide.
Summary
In this guide, we have attempted to create the essential guide for everyone living in London, from Stanmore in the north to New Malden in the south and everywhere in between.
We have offered expert advice on how to choose the right boiler for your home, with tips on fuels, size, and types of boiler to choose as well as cost estimates and details of some of the hidden costs you may not have considered.
We have also outlined who you can get to install a new replacement boiler, with profiles of the different types of companies and the pros and cons of using them. Perhaps most importantly, we have recommended Warmzilla as the best online boiler installation site to get a quote from.
If you have any questions or comments about anything we have discussed in this guide, please do leave a comment or a question in the box at the bottom of this page. We will always do our best to reply as quickly as possible to all of your questions and details of your own experience might just help someone else who finds themselves in the same situation as you.
Avoid Expensive Breakdown Costs
Boiler Replacement Promise: If it's under 7 years old and we can't repair it, we'll replace it.
Try
YourRepair
. From £9/mo
All plans include: annual boiler service, all parts and labour, unlimited support and 24hr helpline.