Welcome to our 5-minute guide to Viessmann boilers.
If you're in the market for a new boiler, there's a good chance you're getting overwhelmed by the options.
Not only does Viessmann have a few models that will be suitable for your property, there's also lots of other brands to choose from too.
Popular brands for oil, LPG and gas boilers include:
Baxi
Grant (Oil)
Ideal Boilers
Potterton
Vaillant
Viessmann
Worcester Bosch
So, if you take anything away from the next 5-minutes, let it be this – stick to those brands!
Below we'll cover Viessman boiler reviews, prices, the current range and the warranty on offer.
And, whilst you read, you can get cheap boiler installation quotes from up to 3 installers here.
Ready?
Reviews
Here's the problem with boiler reviews; there are hardly any online.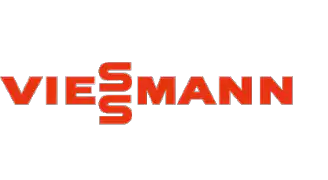 Besides from opinions offered by heating engineers, the reviews are really limited to the annual Which? Best Boiler Brands survey.
This survey reaches out to around 10,000 property owners and just over 200 heating engineers each year, asking them what they think of the 11 best boiler brands (depending on the brand they own/install).
What the most recent review by Which? uncovered was:
Viessman Boilers got an overall review rating of 84% based on reliability, customers overall scores, and engineer's opinions
They were named the "Most Reliable Boiler" brand
Received 5 stars for "Reliability" and "Customer Satisfaction"
Over 66% of Viessmann owners would recommend the brand to a friend
Basically, they did well.
Prices
When you have a look around at the different brands offering boilers, whether that's an oil combi, or a regular LPG, you'll find the price differential is high.
I worked in a plumbing merchant for two years, so I know Viessman boiler prices are up there with the premium brands.
When I say premium, you're looking at brands like Worcester Bosch, Vaillant, Baxi and Potterton.
You'll notice Vokera isn't in that list. Vokera are cheap, but they're certainly not the most reliable.
Boilers Prices Versus Reliability
And this is something many people forget about; reliability.
A boiler's warranty only lasts so long. Once you're out of warranty, the repair costs are on you – they're rarely cheap.
You can see a quick guide to boiler repair costs here, to give you an idea.
According to the Which? survey, a reliable boiler such as Viessmann (in comparison to unreliable brands), could save you around £233 in repair bills over a 6-year time frame.
Viessmann boiler prices are higher than most, but only by a few hundred pounds. So, what you save on boiler repairs, you have invested in a more reliable boiler.
Viessmann Installation Prices
Boiler prices are one thing, but installation costs are another.
Viessmann boiler prices including installation are going to be similar to the likes of Vaillant, Baxi and Worcester.
With that in mind, even if you own a small property you should be expecting quotes upwards of £2,000 including installation.
That's going to get you something basic like a 24kw combi. Remember though, if you're installing a large KW boiler, or an oil boiler, this installation price is going to jump considerably.
Models & Warranty
Before we delve into the models in the Viessmann boiler range, or whether they're better than the likes of Worcester Bosch – we need to talk about warranty.
If you're not an engineer, this is the one thing you need to be paying close attention to.
The warranty a manufacturer offers on their boilers gives a clear indication of what they think about the quality of their own product.
Each boiler manufacturer (including Viessmann) will have low, mid and high range boilers.
And throughout that scale, a larger warranty is going to be attached.
How Much Warranty Do You Need?
If you go and check out a lot of the low-quality brands, you'll see warranties of 1-2 years.
Admittedly some quality brands only offer 2 years on their low-end products, but they do have warranty extension packages, and higher-end boilers with 5-10 years in many cases.
Let me tell you right now – 1-2 years warranty – that's not enough, by any stretch of the imagination.
If I was replacing my boiler tomorrow, I'd want 5-years as an absolute minimum.
What Viessmann Boilers Have 5 Years Warranty (Or More)?
| | | |
| --- | --- | --- |
| Vitodens 050-W | 3-year warranty | This is extended to 7-years when the boiler is fitted by a Viessmann Installer. |
| Vitodens 100-W | 5-year warranty | This is extended up to a maximum of 10-years when the boiler is fitted by a Viessmann Installer. |
| Vitodens 111-W | 5-year warranty | This is extended up to a maximum of 10-years when the boiler is fitted by a Viessmann Installer. |
| Vitodens 200-W/222-F | 3-year warranty | This is extended up to a maximum of 5-years when the boiler is fitted by a Viessmann Installer. |
| Vitodens 242-F | 2-year warranty |  No extension option listed on Viessmann's website |
Viessmann Boilers To Avoid
So, looking at the warranty on offer from Viessmann boilers, I'd be avoiding the Vitodens 242-F. The standard warranty isn't enough, and there's no extension option.
With the extension packages on offer, and by using a Viessmann trained engineer, you'll be looking at…
The Best Viessmann Boilers In Their Range
Asides from the 242-F mentioned above, I'd be happy with all the other models in their range, being the:
Vitodens 200-W/222-F
Vitodens 111-W
Vitodens 100-W
Vitodens 050-W
There are plenty of warranty extension options there, but you'll need to make sure the installation is completed by a Viessmann trained engineer.
And, there lies a slight problem.
At my time working in a plumbing merchants I knew dozens of Gas Safe engineers that had accreditation from Baxi, Vaillant and Worcester Bosch.
That means they were able to offer the extended warranties (similar to what Viessman are offering above).
That I'm aware of, none if these engineers completed Viessmann's training and therefore, most Gas Safe engineers would only be able to offer the basic warranty.
That slashes the duration of the warranty by a considerable amount.
So, if you do choose to buy a Viessmann boiler, make sure it's installed by someone that's had official training by the brand.
What Size Viessmann Boiler Do You Need?
Different Viessmann boilers are designed for different heating setups (LPG, Gas, Oil), but also different sized properties.
You'll need to have a Gas Safe engineer spec your property.
They'll take into account the length of the heating run as well as the amount and size of radiators to determine which is the best Viessmann to install.
Buying A Boiler That's Too Big
This isn't a huge issue, besides the fact that the boiler itself is going to cost much more than a smaller one.
So, you'll have spent money that you didn't need to.
Buying A Boiler That's Too Small
This is a huge issue.
If you buy a Viessmann boiler that's too small, you're going to have all sorts of problems including:
Radiators not getting hot
Shower and tap water not getting up to temperature
Excess strain being put on the boiler, leading to premature breakdowns and expensive repair bills
So, make sure your boiler is spec'd correctly by a Gas Safe engineer.
Should You Buy A Viessman Boiler, Or Worcester Bosch?
There's definitely nothing wrong with Viessmann boilers. They're not as well known as other top brands, but they're quality.
The actual boiler you purchase for your property is going to depend on a few things, it's not always down to brand preference.
For example, you might:
Use a fuel type other than gas, so may need a wall-hung or external oil boiler
Need a compact boiler that fits in a small cupboard (kitchen for instance)
Have high hot water and heating demand in comparison to similar properties
Combined, this might mean that there's a perfect boiler on offer from an alternative brand.
So, get some quotes, but stick to the following brands:
Baxi
Grant (Oil)
Ideal Boilers
Potterton
Vaillant
Viessmann
Worcester Bosch
Pretty much any qualified heating engineer is going to agree that these are the best boilers on the market.
How To Pay For Your Viessmann Boiler
If you have cash upfront for your boiler replacement, great.
But, not everyone does. After all, nobody really plans to replace their boiler. And, not many of us have £2,000 in our piggy-bank to spare.
You can get quotes for boiler replacement (paid on completion of the installation), or you can go down the boiler finance route.
There are multiple UK companies now offering finance packages.
Typically, the best deals are around £20 per month, and some even offer 0% interest.
You can get quotes from multiple installers, for both upfront payment and finance.
What's Next?
Thanks for reading our 5-minute guide to Viessmann boilers.
Hopefully this review has helped you understand whether a Viessmann boiler is right for you, and what you need to do next.
Still got questions about having a new boiler fitted?
Leave a comment below and I'll get back to you as soon as possible.
In this article