What Size Boiler Do I Need?
There are literally thousands of boilers on the market. And specification sheets rarely make deciding what size boiler you need any easier. In this guide, we will explain everything you need to know about boiler size, explain how to identify the right size boiler for your property, and recommend some of the best different sized boiler models on the market right now.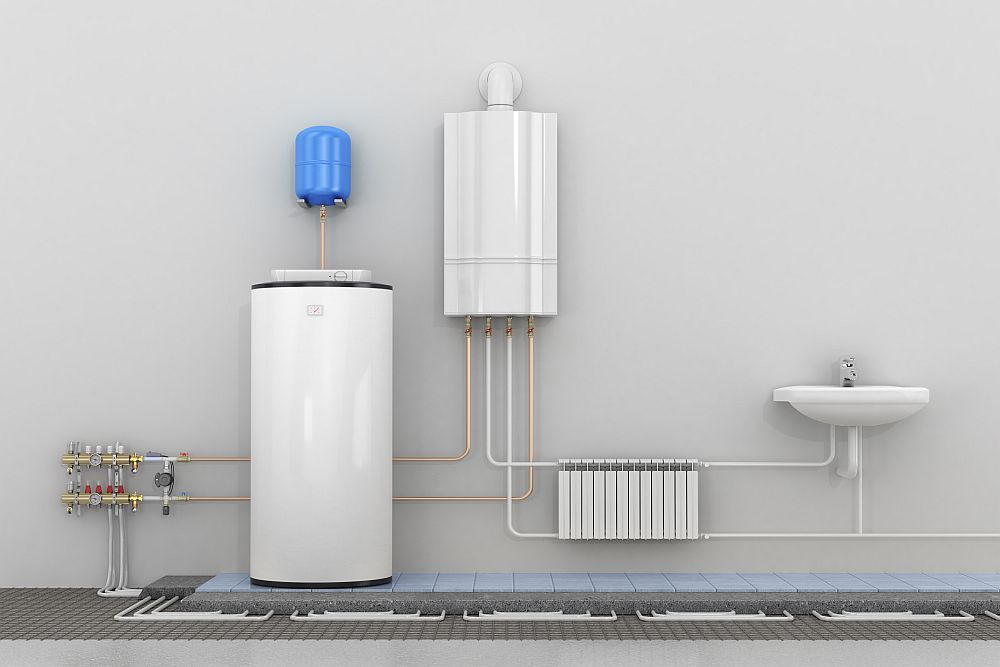 Choosing the right boiler for your property is not easy. As well as finding the best make and model available in your budget and considering things like warranties and installation costs, you also have to make sure you choose the right sized boiler too.
What kind of fuel does your boiler use?
Grab your fixed price online by 3PM, and get next-day boiler installation.
If you buy a boiler that is too small, your heating and hot water won't get up to temperature. If you buy one that is too big, you will end up waste money on running costs. We're here to help you understand some of the popular options and more confidently answer the question What size boiler do I need?
Although you should consult a Gas Safe engineer to calculate the correct BTU output and therefore decide on the correct boiler, there are some online tools that can help as well. You will find all the information in this guide.
Are There Tools To Help You Decide What Size Boiler Is Right?
A cool way to figure out what size boiler you need is to use a company's fixed price quotation tool.
HEATABLE have a 90-second form that asks you questions about your property to determine which is the most suitable boiler for your heating system. You don't have to input any personal information or make any commitment to buy. You just provide information about a few key things such as:
What type of heating system do you have?
What type of property it is?
How many rooms in your property?
How many baths and showers you have?

They then list a range of boilers with the cheapest and most suitable first.
Just 

Other Boiler Size Calculators
The HEATABLE boiler size calculator is our favourite online tool and it comes with the added bonus of leading you to some great deals on a new boiler. But there are other boiler size calculators you can try too including: Glow-Worm – Manufacturer boiler size calculator
Types of Boiler For Your Home
Perhaps the biggest factor in choosing a new boiler is the type of boiler you choose to have. There are three main options available for those using mains gas:
Combi Boilers
Combi Boilers combine heating and hot water in a single unit. They generate hot water on demand meaning there is no need for a hot water cylinder.
Ideal for:
Flats
Apartments
Smaller houses
Regular Boilers
Regular boilers provide heating directly from the boiler and work with a hot water cylinder.
Ideal for:
Large flats
Large Apartments
Medium/Large houses
System Boilers
System Boilers are heat-only boilers that work with a hot water cylinder but with an integral pump and diverter valve.
Ideal for:
System boilers tend to only be found in new build homes.
Other Types of Boilers
Ideal for:
Oil and LPG-powered boilers tend to only be used in properties where there is no mains gas supply available. This is because the running costs of these boilers will generally be higher.

These days, most people are looking to have a combi boiler installed unless their home is too big for one. So, for the purposes of this guide, we have focused on combi boilers.

What kind of fuel does your boiler use?

Grab your fixed price online by 3PM, and get next-day boiler installation.
Understanding What Size Boiler You Need For Your House
Some boiler manufacturers will offer a handy boiler size calculator tool on their website. Unfortunately, not all do. Ideal Boilers is a prime example. So, if you need some help, we are here for you.

There are three major groups of combi boiler sizes:
24kW – 27kW
28kW – 34kW
35kW – 42kW
And typically, you can estimate the kw boiler size needed using this as a ball park.
Boiler Sizing Chart
| Property Type | Radiators | Bathrooms | Boiler Sizing |
| --- | --- | --- | --- |
| Smaller properties. Typically, apartments and 2-bedroom terrace houses. | 10 or less | 1 | 24kW-27kW |
| Medium-sized properties. 2-4 bedrooms. | 10-15 radiators | 2 | 28kW-34kW |
| Large properties | 15-20 radiators | 2 | 35kW-42kW |
This all assumes that there is a reasonable demand for hot water, and nothing excessive.

Combination boilers heat hot water as and when it's needed. So, no hot water is stored.

Boilers will always give priority to your hot water. So, if you jump in the shower for 10 minutes, some of the output directed at the central heating will likely be pushed towards the shower. If this isn't a problem (which it isn't for most), a combi boiler will fit your needs perfectly.

Also, this assumes you have average-sized radiators. If you have large radiators (such as a 500mm x 2000mm double convector) as part of your central heating, you'll likely need a higher output boiler than the onesmentioned in the above table.
Boiler Recommendations
So far, we have outlined how you can determine the right sized boiler for your property. But having done this, which boiler is the best for you?

This is a subjective question and the right boiler for you will depend on a range of things including your budget, the length of warranty you want, and where you decide to buy it from.

But in this section, we will reveal our recommended boiler makes and models suited for different sized properties:
Boiler size for a small 1-2 property with up to 10 radiators (including apartments and flats)
Viessmann Vitodens 050 (prices start at £1,695 with HEATABLE)
Ideal Logic Plus 24
Boiler size for a 3-bedroom property with 10 radiators
Worcester Bosch Greenstar 25i or 30i
Viessmann Vitodens 050
Ideal Logic Plus 30
Boiler size for a 4-bedroom property with 14 radiators
Viessmann Vitodens 100
Worcester Bosch Greenstar 42CDI Classic
Ideal Logic Plus 35
Boiler size for properties with 5 or more bedrooms, with more than 16 radiators
It is possible to use a combination boiler for larger properties with this number of radiators, but calculations need to be made beforehand and we would recommend getting a qualified heating engineer to visit your property to sizer things up and make a recommendation. Typically, properties of this size will have a system boiler feeding a hot water cylinder that stores water, but this can vary from one property to another. Our Conclusion About Boiler Size

Getting the right sized boiler for your property is important and in this guide, we have provided all the information you will need.

You can get a good idea of the right sized boiler for your property by using an online calculator. We recommend trying HEATABLE as their calculator will also point you in the direction of some great deals as well.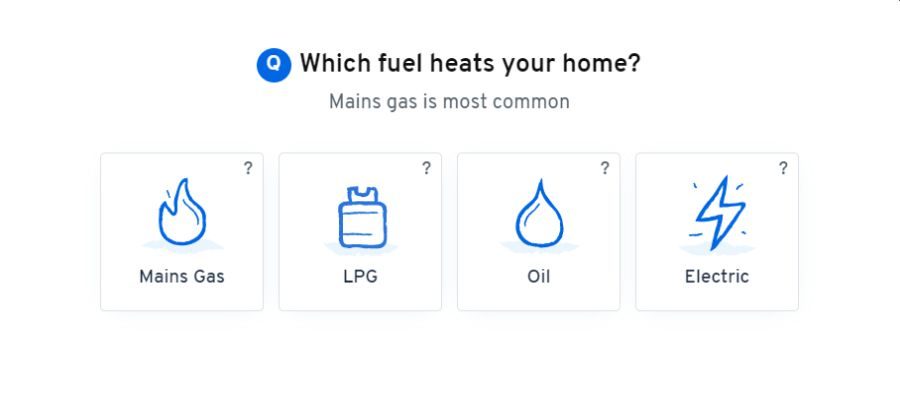 We have also outlined some others and detailed how to choose the right-sized boiler depending on the number of radiators and the size of your property.

We have also suggested some of the best combi boilers currently available for different-sized properties.

Still got questions relating to which size boiler is right for your home? Any other tips for our readers we haven't covered in this guide? Please share your thoughts with us using the comment box below.
Avoid Expensive Breakdown Costs
Boiler Replacement Promise: If it's under 7 years old and we can't repair it, we'll replace it.
Try YourRepair. From £9/mo
All plans include: annual boiler service, all parts and labour, unlimited support and 24hr helpline.