HeatingForce is reader-supported. When you buy through links on our site, we may earn an affiliate commission. Learn more
Glow Worm Ultimate Boiler Review [And The Best Alternatives]
If you're looking for a budget boiler, Glow Worm is a brand that you've probably come across when searching online. And, in the next 5-minutes in our Glow Worm Ultimate boiler review, we're going to cover everything you need to know to determine if this is the right boiler for you.
Glow Worm Ultimate Boiler Sizing
Before we get into specifics, you'll need to determine what size boiler you need. We've already created a detailed guide on how to size up your boiler here.
For this review though, we'll focus on the most popular, being the Ultimate 30C. The Ultimate 30C is a 30kw boiler, and that's big enough for the average sized property in the UK (3-4 bedroom semi). But, if you need something a little bigger, they do offer a 35kw version too.
Glow Worm Ultimate 30C Vs Worcester 30I
The biggest question we get asked when discussing any boiler review, is whether to choose Worcester Bosch instead. Now, we're not in the game of spending money for the sake of it, but Glow Worm are typically known as a budget brand. And low boiler prices tend to equate to one of two things:
Low Quality
Short Warranty
Warranty: Glow Worm Vs Worcester
And, it's the warranty you'll want to be focusing on. A boiler is only as good as the warranty on offer. Typically, you'll want a warranty more than 5 years.
So, there's no problem with the Glow Worm Ultimate 30kw/35kw warranty; it's got a long 5-years. And, there's even the option to extend.
When comparing that to Worcester Bosch, you'd be looking at their 30I (Worcester 30I review can be found here). The thing with the 30i, is you can now get it with up to a 10-year warranty, courtesy of WarmZilla, and that's a big difference.
Should You Buy A Glow Worm Or Worcester?
The biggest difference here is price. You'll be able to pick up a Glow Worm Ultimate (30kw) for around £900. Expect to pay around £50-75 more for the 35kw version. That's going to equate to £1,900-£2,000 on an average installation.
In my opinion, I'd not head for a Glow Worm in this case.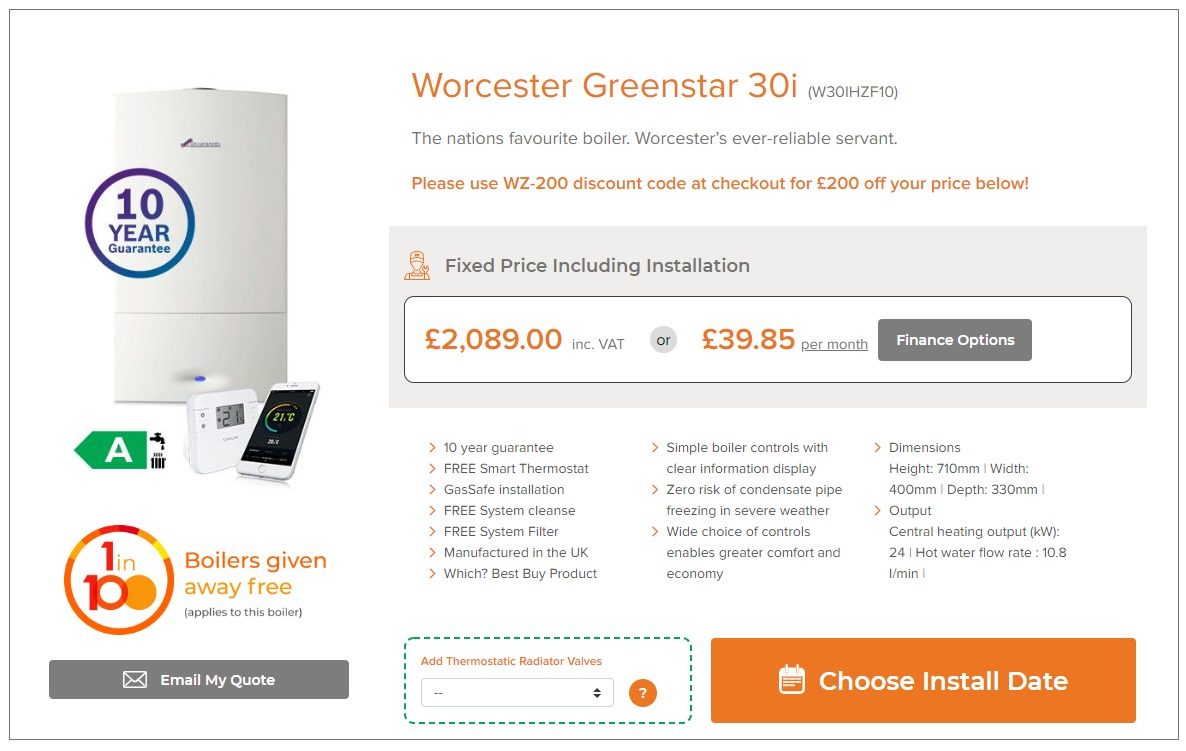 READER DEAL: Use coupon code WZ-200 at checkout for an additional £200 discount on all orders.
We've already mentioned WarmZilla above. Being an online boiler comparison site who emphasizes on technology rather than sales reps, they're able to supply Worcester boilers at incredibly low prices. In fact, the quote we got was £1,870, and that's going to be comparable to the Glow-Worm Ultimate, but you'll get a Worcester with 10-years warranty, rather than a Glow Worm with 5-years.
You can get your quote using their clickable form, in less than two minutes.
Glow Worm Boiler Review (30kw Ultimate)
Size
The first thing you'll want to focus on, is the size. Although the Ultimate 30C is small, it's definitely not the most compact boiler on the market.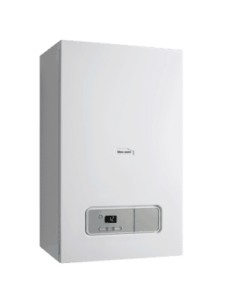 The boiler's dimensions are 740 x 418 x 300, so you might struggle to fit that into a kitchen cupboard.
Like I said, I like Ideal Boilers. And the Logic Plus is 700mm x 395mm x 278mm. Basically, you ARE going to be able to fit that into a standard kitchen cupboard.
Central Heating & Hot Water Output
You'll want to take most boiler's names with a pinch of salt. Take the Worcester 30I for instance; it's hot water output is 30kw (12.3 litres per minute), but the HEATING is just 24kw.
And, it's this part of the Glow Worm review where the Ultimate 30C is much better. It gets a hot water output of 30.6kw (0.6kw more), but the heating output is ALSO 30kw.
Basically, you'll be able to power an extra 3-4 radiators using the Glow Worm, when compared with the Worcester equivalent. And that means, it's suitable for a slightly larger property than the 30I is.
Efficiency
Both the 30I from Worcester and the Glow Worm Ultimate are A-Rated. If you've got a boiler that's 5-years or older, you're going to save a tonne on your energy bills.
For instance, if you're currently using a G-Rated boiler (less than 70% efficient), you'll see savings of around £305 per year, according to the Energy Saving Trust.
And that's because A-Rated boilers are usually in the ballpark of 90% efficient. According to the SEDBUK rating 2009 for the Glow Worm, it's 89.3% efficient, with the 35kw being 89.2%.
Reliability
Most boiler components are bought in; they're not made by the actual boiler manufacturer. And, it's the components they choose to purchase that make a boiler good, or bad.
As an example, there are plenty of reviews of old Vaillant boilers that used to use an unreliable version of a Wilo pump. This would break, potentially leak, and what you're left with is a broken boiler, with a tonne of water damage.
Glow Worm have upped their game when it comes to the components they're using in the Ultimate 30C, and in the 35kw version too. All Ultimate boilers come with a Grundfos modulating pump, and Grundfos pumps are one of the best in the business.
Frost Protection
If you've had a problem this winter with your boiler, there's a good chance frost protection could have prevented it. Around 20,000 people visited this website in a single day, when the temperature dropped below -6. And, the fix for most was probably simple; thaw out the condensate pipe.
Condensed gases are let out of your property via this pipe. But, they're prone to freezing. The boiler will lock out at this stage.
Frost protection is designed to keep the boiler ticking over at a few degrees, just enough to stop the condensate pipe (and other parts) freezing. That means avoiding a boiler lock out and expensive repair bills.
Glow Worm Boiler Installation Cost
My advice? Get a range of quotes from different installers, and for different boilers.
First, if you want to compare the Glow Worm Ultimate prices versus Worcester, get your fixed price for a 30i from WarmZilla.
To get the best price for your Glow Worm boiler installation, you can compare up to 3 quotes from installers here.
Review Verdict: Should You Buy The Glow Worm Ultimate Boiler?
The Glow Worm ultimate isn't a BAD boiler, but it's hardly revolutionary either.
In our opinion, your options are:
Glow worm (around £850-900)
Worcester (around £1,100)
Ideal Logic Plus (around £900-950)
The cost saving compared to an Ideal just isn't enough to make me want to buy one. Ideal are good boilers and have 2-years extra warranty (and 5-years extra on their heat exchangers).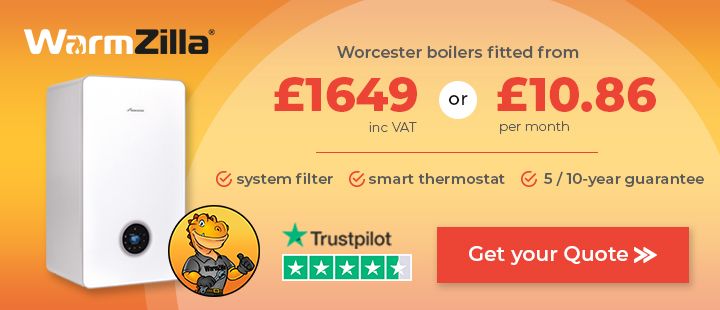 With WarmZilla now offering Worcester boiler installation so cheap (from £1,639 here, using coupon code WZ-200), that's where we'd be heading, and picking up a 10-year warranty in the process.
What's Next?
Thanks for reading our 5-minute Glow Worm boiler review.
Still got questions about replacing your boiler? Leave a comment below and we'll get back to you as soon as possible.
And, we constantly update our website with boiler fault finding guides, as well as plumbing, heating and bathroom product reviews; bookmark this page and pop back soon.
Avoid Expensive Breakdown Costs
Boiler Replacement Promise: If it's under 7 years old and we can't repair it, we'll replace it.
Try
YourRepair
. From £9/mo
All plans include: annual boiler service, all parts and labour, unlimited support and 24hr helpline.