HeatingForce is reader-supported. When you buy through links on our site, we may earn an affiliate commission. Learn more
Look After My Bills – Auto-Switching To Heat Your Home For Less?
You've probably already seen the Energy Saving Trust's study on saving up to £305 on your energy bills, by jumping from a G-rated boiler, to a new A-rated boiler. That's going to save you tonne of money on both gas and electric.
But if you've already invested in a new appliance, are there more energy savings to be bagged?
Well, apparently so, with energy auto-switching sites like Look After My Bills.
If you're like me, you first heard about Look After My Bills on Dragon's Den. Since then, it seems all I hear about is energy switching companies and comparison sites offering cheap gas and electric deals. Surely everyone can't be offering the BEST deal…
I put a day aside, researching the company and the service on offer, to answer one question:
Is Look After My Bills any good?
From trawling their site, to reading reviews and seeing what the press had to say, here's what I found…
Look After My Bills At A Glance
So, what's the core aim of the service?
Essentially, to reduce your energy bills by switching you to a cheaper provider. BUT, it's not an energy comparison site.
Unlike a comparison site, Look After My Bills will auto-switch you to a better energy deal based on your current fixed term. When their new and better deal ends, they'll search for a new one, auto-switching if there are savings to be had; happy days 🙂 .
Customer Reviews
I don't buy anything without checking reviews. Usually, that's a case of checking Amazon, but of course, that's not going to work here.
Look After My Bill's success is impressive, so there are no shortage of online reviews for us to choose from.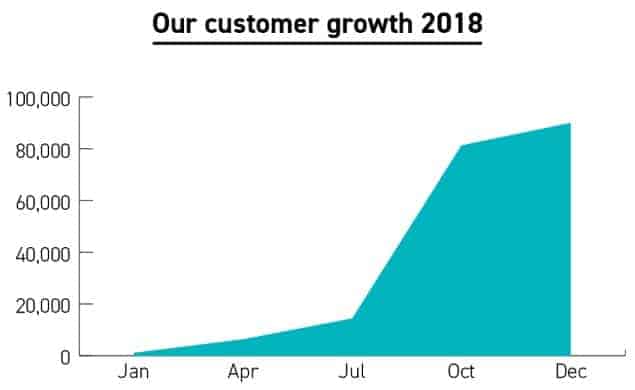 You'll see an average of 4 stars from over 1,000 reviews on Trust Pilot (here).
It's worth spending a few minutes reading the latest submissions, given there are new ones almost every day.
In The Press
Besides customer's opinions, there are a few press pieces worth glancing over too.
Money Saving Expert Review
When it comes to saving money, MSE is the place the be. But, if you've searched for a Money Saving Expert review of Look After My Bills, there's a good chance you haven't found it; I couldn't either.
What I did find is a review of The Big Deal, a similar company that was founded by the same people.
According to the MSE review (slightly outdated, but a good reference point), you'd be looking at a typical spend of £1,158 per year on gas and electric. On average, that drops to £892.50 per year with The Big Deal.
You can read the full Money Saving Expert Review here.
The Mirror Review
The next review comes from The Mirror. Essentially, it covers how Look After My Bills works.
But, they touch on potential savings via cashback sites compared with auto-switching your energy (towards the end of the article).
Cashback sites will give you all or some of the commission they receive from certain energy providers.
Found a cheap provider that's listed on a cashback site?
The benefits could be two-fold. You'll be saving money on gas and electric, but also getting a cashback offer too.
Essentially, the choice of whether to go via the cashback route or via an energy switching company comes down to this:
Do you want to invest time searching and comparing individually to get the ABSOLUTE best deal?
Cash back sites are likely to be the answer.
Would you prefer a hands off approach that regularly saves you cash, constantly auto-switching you to a better deal when your fixed term ends?
Energy switching websites like Look After My Bills is where you should be at.
Look After My Bills Explained
Who CAN'T Save Money With Look After My Bills?
Any of the below sound like you? Bad news, you won't be able to save money on your energy bills here:
Running on a Economy 10 meter
You're switching on behalf of a business.
How Much Will I Save?
You'll only be switched to a new utility provider when the potential saving is £50 or more. That drops to £15 if you're on a prepayment meter.
I plugged in some basic details based on medium usage, dual fuel, standard tariff with a Big Six supplier, and this was the new deal suggestion I got:

What If I Change My Mind And Want To Cancel?
Found a cheaper energy supplier?
Realised you're in a fixed term contract that incurs fees for leaving early?
No problem, you have a 14-day cooling off period, during which time you can cancel.
Just to be clear, even if Look After My Bills have ALREADY switched you to a new supplier, you can cancel during this time.
How Are Energy Providers Selected?
The pre-screening process is focused on money savings. As we've mentioned, £50 (minimum) in general, unless you're on a prepayment meter and then that's £15. If they can't save you that much or more, you won't be switched.
After this, they factor in customer service. They're not just going to bundle you in with a supplier for a £15-50 saving if their customer service is below-par.
You need to be aware that there is (potentially) a better deal out there than Look After My Bills can offer.
Why? They only switch you to energy providers that pay them a commission; it's this commission that allows their business to operate.
Basically, if you're willing to put in the hours and compare electricity and gas suppliers back to back, there's the chance of an additional saving.
Prefer a hands off approach, that still offers a guaranteed saving on any switch? Look After My Bills is what you need.
How Look After My Bills Works
Enter Your Details [And Preferences]
You'll fill out an online form, and never fill it out again. Alongside the basics you'd need for any energy deal, you'll be asked to state things like:
Do you want to switch only to providers that offer renewable energy?
Are you in current receipt of Warm Home Discount?
Deals Get Offered
That's your hard work done. Look After My Bills will then automatically compare offers with your current deal, matching you with the best one possible.
Let Energy Switching [And Saving] Commence
With your deal in place, you'll be switched, and get an email to let you know.
Rinse And Repeat
And this is where they beat comparison sites, you don't have to visit Look After My Bills, a comparison service, or any other energy provider's website ever again.
Why? When your new and improved deal ends its fixed term, they'll switch you again, saving you even more money.
Energy Comparison Sites, Or Auto-Switch With Look After My Bills?
This isn't the end of energy comparison sites, but it's not exactly going to help their cause.
Around 70% of us don't switch. And, that's because comparison sites and the likes can be a pain to use, and then you have to come back and use them again, when your fixed term ends.
The auto-switching service from Look After My Bills removes the need to keep coming back. And, whilst we've been clear on the fact that you might not get the absolute best deal, we're also clear that it's going to be a much better deal than the one you're getting right now; they won't switch you unless you can save.
All said and done, you'll fall into one of two camps:
Comparison Sites
You'll be prepared to search high and low, use every comparison site Google offers you, and potentially save a little more than an auto switching service, possibly forget when it comes to the end of your fixed term, and be back to overpaying.
Energy Auto-Switching Service
You want to take the hands off approach and get auto-switched to a better deal (when one is available) via Look After My Bills compared to what you already get, and be guaranteed that after your fixed term, you'll be switched to a better deal (automatically) if such a deal is in their database.
I'd sooner take automation and guaranteed savings, rather than wasting hours online looking at kilowatt pence per hour.
What's Next?
Got experience with energy comparison sites, or an auto switching service like Look After My Bills?
Drop us a line, we'd love to hear from you.
And remember to bookmark this page, we regularly post up content to help reduce the cost of boiler repair, advice on boiler installation prices, how to get free boiler grants and more.
Avoid Expensive Breakdown Costs
Boiler Replacement Promise: If it's under 7 years old and we can't repair it, we'll replace it.
Try
YourRepair
. From £9/mo
All plans include: annual boiler service, all parts and labour, unlimited support and 24hr helpline.