6 Best Boilers Brands to Buy and Install in 2020
Not sure which are the best boiler brands? This 5-minute guide will reveal the 6 best boilers you could buy — learn more about the best brands and see a side-by-side price comparison in our research below.
Installing a new boiler is not cheap. A typical combi could cost £2,000-£3,000 including labour. And, oil boilers tend to be much more expensive. So, picking the best boiler brand is the first part of upgrading your central heating.
The Best Combi, Regular & System Boilers
We've split this guide into two sections.
Most manufacturers will make combi, regular and system boilers that are powered by gas or LPG.
If yours is powered by oil, we've listed 3 of the best oil brands at the end of the article.
Here are the 6 best boilers to buy and install, below:
#1 on our list is certainly the most well known.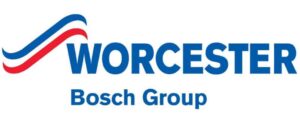 Worcester Bosch are considered by many to be the best boiler brand available.
They offer boilers in all shapes and sizes:
They've had great success with models like the CDI and a Greenstar 25I/30I. The warranty ranges from 5-10 years.
And, the exact warranty depends on the boiler you choose, and the other Worcester branded products you use.
For instance, adding a Worcester Bosch system filter will add on a further year's warranty.
Price Comparison
Worcester Bosch boiler prices USED to be among the most expensive, comparable to Baxi and Vaillant.
However, Bosch have recently made a sizable investment in online boiler installation company; BOXT.
By using a streamlined online sales process (basically, a 90-second multiple choice), and boilers being supplied dirt cheap from Bosch; this is one of the cheapest ways to get a quality boiler installed.
You can check out their prices, by using their online boiler price calculator. It takes around 90 seconds, and no personal details are needed to get your price.
Ideal Boilers are a British manufacturer that have grown exceptionally over the last decade. They now sell over 10,000 units per year.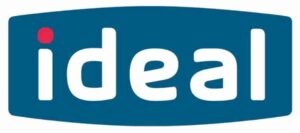 Unlike Worcester, their warranty isn't confusing.
Ideal offer warranties that are:
2 Years – Ideal Logic
7 Years – Ideal Logic Plus
10 Years – Ideal Vogue (when fitted with a Ideal system filter)
Price Comparison
Ideal Boilers are generally the odd one out. They are heading for being known as a premium brand, but they sit in the mid-range in terms of price.
The boilers that rival Worcester Bosch, tend to be 10-15% cheaper when using a local installer. Of course, with BOXT being so cheap when it comes to Worcester boilers, they tend to work out at around the same price.
Vaillant are up with there with the best. Most recently, their EcoTec range has become their most popular product line.

They don't have the branding behind their company that Worcester does, but the support network is there.
They offer great warranties and a service team to help with problems, for boilers that are under warranty.
Generally, their products have a 2, 3 or 5 year warranty attached to them.
Price Comparison
Expect Vaillant boilers to be in a similar price bracket to Worcester Bosch, Ideal Boilers and Baxi's equivalent products.
Potterton don't have the street cred of Worcester, Vaillant, or Ideal. But, they're rated extremely highly by engineers.

The old and new boilers from Potteron are well built, and tend to last.
That was the generally consensus, until they started to trying to make cheaper boilers, which led to a reduction in warranty to just 2-years.
And, that doesn't exactly fill a buyer with confidence.
Price Comparison
Potterton tend to sit just below Worcester, Vaillant and Baxi in terms of price; similar to the Ideal.
And, given all of the above boiler brands are bigger, and have a better service support network, those are the brands that engineers tend to install.
Baxi's quality rivals all the best boiler brands including: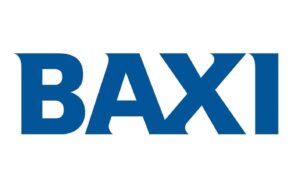 Worcester Bosch
Vaillant
Ideal
Like these brands, they offer a range of boilers including system, regular and combis.
Price Comparison
Price wise, expect them to be just slightly less than a Worcester Bosch equivalent.
Glow-Worm tends to sit in the category of "best of the rest", with other boiler makes such as Vokera, and Potterton.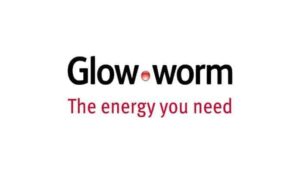 Glow-Worm are a cheap boiler brand. They tend to be used on budget renovations and rental properties.
Reliability wise, they're certainly not known for being up there with the likes of Vaillant, Worcester, Ideal and Baxi.
That said, they do offer 2 and 5 year warranties on their boilers, so in the short-term, they're cost effective.
Price Comparison
It's not all bad-news. Glow-Worm boilers are regularly priced as "special offers" at local plumbing merchants.
So, that means they are cheap to buy, and cheap to install. Expect Glow-Worm to be priced similar to Vokera boilers, if not a little cheaper.
---
What kind of fuel does your boiler use
Grab your fixed price online by 3PM, and get next-day boiler installation.
The Best Oil Boiler Brands
Not all boiler makes will produce oil boilers.
So, here are the best brands to keep note of, when shopping for an oil fuelled boiler.
#1 – Grant
#2 – Worcester Bosch
#3 – Vaillant
Which New Boiler Should You Choose?
The most important things to consider when choosing a boiler brand are:
Price
Reliability
Support
Warranty
All things considered, Worcester Bosch are the best value for money, when using an installer like BOXT.
If you need an oil boiler, you'll need to use a local fitter. You can compare up to 3 quotes for Worcester oil boilers here.