HeatingForce is reader-supported. When you buy through links on our site, we may earn an affiliate commission. Learn more
The Best LPG Boilers For Small, Medium & Large Properties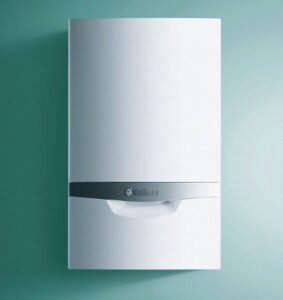 Looking for a new LPG boiler and don't know where to start?
No problem. In our 5-minute guide to the best LPG boilers, we'll be explaining:
What Size LPG Boiler You Need
Do You Need a Combi, System Or Regular Boiler?
LPG Boiler Prices & Installation Costs
The Best LPG Boilers For Small, Medium & Large Properties
What KW LPG Boiler Do You Need?
Take 60 seconds to understand what KW LPG boiler you need, and this entire process is going to be much faster.
Imagine you walk into estate agent and group properties into:
LPG boilers are grouped in the same way:
24kw-27kw
28kw-34kw
35kw-42kw
Getting slightly confused, and incredibly bored? I hear ya' 😊
Here's the quick and simple way to determine the EXACT boiler suited to your property.
Answer a few multiple choice questions
Get online fixed prices.
WarmZilla are an online boiler comparison site with great connections with the biggest boiler manufacturers on the market. Put simply, if you're going to get a good deal on LPG boiler installation, it's going to be there. We got a fixed price in less than 90 seconds, without inputting any personal details (so, no annoying "call backs")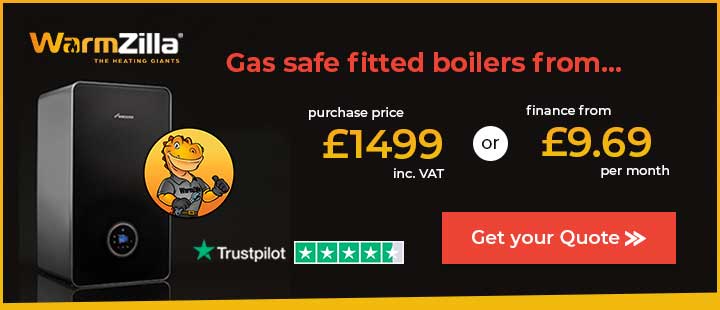 READER DEAL: Use coupon code WZ-200 at checkout for an additional £200 discount on all orders.
How do I pick my boiler?
| | | | |
| --- | --- | --- | --- |
| Property Size | Number Of Radiators | Number Of Bathrooms | KW |
| Small properties. 1-2 bedroom apartments or terraced houses | 10 or less | 1 | 24kw-27kw |
| Mid-range properties. 3-4 bedrooms. | 8-14 radiators | 1-2 | 28kw-34kw |
| Large properties | 14-20 radiators | 2 | 35kw-42kw |
This isn't a one-size fits all approach. It's a guideline.
If you want to fill baths quickly, run taps and showers at the same time, have lots of open space, minimal insulation, or a conservatory, the goal posts will change.
And, that's why we'd always suggest getting a quote from an LPG boiler installer. An installer will be able to spec a boiler not just based on your property, the amount of radiators and showers; but your overall demand for hot water and heating.
Or, leave a comment at the bottom with any questions and we'll do our best to help you out.
What Type Of LPG Boiler Do You Need?
Already know what LPG boiler you need? Skip to the next section…
There's 3 types of LPG boiler:
Combination
System
Regular
If you don't want to spend extra cash, you'll want to stick with what you already have. For instance, it's going to cost you extra money to upgrade from a regular or system, to a LPG combi boiler.
Once you know what type of LPG boiler you need, you can get an instant fixed price online (i.e. NO "extras" on installation day) using this form.
LPG Combi Boiler
You'll have no hot water tank, or cylinder. Combination boilers heat water as and when you need it.
The downside is they prioritise hot water. So, have a 20 minute shower, and you'll notice the heat in your home drop considerably.
Condensing LPG combi boilers are the most popular. They're usually fitted in small-medium sized properties with 1-4 bedrooms.
If you have a large property and high hot water demand, it's likely you'll need a system or regular boiler. These heat water up prior to use, rather than on-demand. That means there's going to be plenty of hot water even if you're using multiple showers and taps at once.
System LPG Boiler
A system combines a boiler with a hot water cylinder. So, it's suitable for bigger properties (and those with the need to run showers and taps at the same time). Of course, you'll need space to store the cylinder.
If you have a boiler and cylinder (but not water storage tank), you need a system boiler. Be sure to check you're loft, as that's where storage tanks are sometimes installed.
Regular LPG Boiler
A regular boiler needs a cylinder and water storage tank. So, you're talking about a lot of space here.
If you have a cylinder, boiler and a storage tank (sometimes installed in loft spaces), you'll need a regular boiler.
If your engineer doesn't think you need a system or regular boiler, there is the option to upgrade to a combi, removing the need for water storage tanks, and freeing up space. However, the price of your LPG boiler installation is going to be much higher with this upgrade, in comparison to just replacing the type of boiler you already have.
The Best LPG Boilers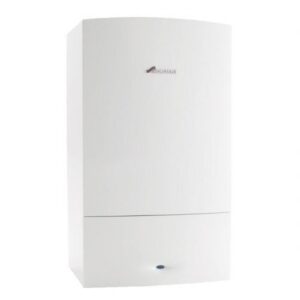 We'd always recommend sticking to top brands. There are cheap LPG boiler brands out there, but it's false advertising.
Sure, the boiler is a large cost. But, with fittings and installation, the total cost can almost double. I'd sooner spend an extra £100-200 on a quality boiler brand that lasts for 7-10 years or more.
Here's another thing to consider. With a company like WarmZilla, you're now able to get a Worcester LPG boiler installed, for a similar price for a lesser known brand. You can get fixed prices online for LPG boiler installation from WarmZilla here.
READER DEAL: Use coupon code WZ-200 at checkout for an additional £200 discount on all orders.
You can't really go wrong with products from any brand below, although consult a LPG installer first, as they'll be able to direct you to the perfect boiler for your property (and know of any boiler deals at their local merchant):
Worcester Bosch
Ideal Boilers
Potterton
Vaillant
Baxi
Vokera Boilers
LPG Boiler Prices
There's an incredible amount of choice on offer here. Each brand has a range of different models, in a range of price brackets. But, here are some of the ones we think are the very best.
Combi
| | | |
| --- | --- | --- |
| Model | Output (KW) | Boiler Prices |
| Worcester 28CDI Compact | 24 | £1,150 |
| Vaillant EcoTec PRO 28 | 24 | £1,100 |
| Baxi DuoTec 28 | 24 | £1,250 |
| Worcester 38CDI Classic | 30 | £1,450 |
| Worcester 34CDI Classic | 30 | £1,300 |
System
| | | |
| --- | --- | --- |
| Model | Output (KW) | Boiler Prices |
| Worcester 24I | 24 | £1,150 |
| Worcester 27I Compact | 27 | £1,250 |
| Vaillant EcoTec Plus 630 | 30 | £1,350 |
| Ideal Vogue S32 GEN2 LPG | 32 | £1,200 |
Regular
| | | |
| --- | --- | --- |
| Model | Output (KW) | Boiler Prices |
| Worcester 27RI | 27 | £1,050 |
| Worcester 30RI Compact | 30 | £1,100 |
| Worcester 40CDI Regular | 40 | £1,700 |
| Vaillant EcoTec Plus 438 – Open Vent | 38 | £1,500 |
LPG Boiler Installation Cost
So, what prices should you expect to see on LPG boiler quotes? This isn't a simple question to answer. If you want the detailed version, we've already created a guide to new boiler installation costs here. Or, get your fixed price on screen over at WarmZilla.
Expect your quotes to vary a great deal, based on:
Labour
First you have labour. Are you using a large national company, or in a area with a high cost of living like London? There's a good chance the price you pay for labour, is going to be much higher than someone using a cheaper local installer in the Midlands or the North.
Materials
What additional parts and materials are included in the itemised quote? Does the installer need to factor in extra for additional copper pipe, due to upgrading the gas main? Are you going for a premium LPG boiler over a cheap one? Are you using existing controls, or are they being updated too?
The list goes on. One thing worth noting is a lot of installers will include a boiler filter, that catches debris that otherwise would damage the boiler. If another installer isn't including one as part of the price, you'd be adding around £200 to your quote.
Upgrades
And, upgrades can cost a lot of money. Whether that's a gas main upgrade, or you want to switch your regular/system for a LPG combi boiler.
Who Can Fit A LPG Boiler?
There seems to be a bit of confusion when it comes to who can fit an LPG boiler.
You need a Gas Safe registered engineer that has also completed their LPG qualification.
For residential property, that's CCLP1 PD.
We only recommend companies with LPG boiler installation accreditation, offering great value for money. Get your fixed price for your new boiler including installation, within 90 seconds here.
What's Next?
Got a question about LPG boiler prices, installation quotes you've received, or picking the right boiler for your property?
We're always happy to help.
Leave a comment below and we'll get back to you as soon as possible.
Avoid Expensive Breakdown Costs
Boiler Replacement Promise: If it's under 7 years old and we can't repair it, we'll replace it.
Try
YourRepair
. From £9/mo
All plans include: annual boiler service, all parts and labour, unlimited support and 24hr helpline.