HeatingForce is reader-supported. When you buy through links on our site, we may earn an affiliate commission. Learn more
Boiler Installation Cardiff: Get A New Boiler Or Boiler Replacement in Cardiff
Buying a replacement boiler in Cardiff and across South Wales is a stressful time, but this guide can help make it easier and save you money. We have pulled together all the essential information you need to make an informed decision about your new boiler and save money. It is also packed full of local advice too.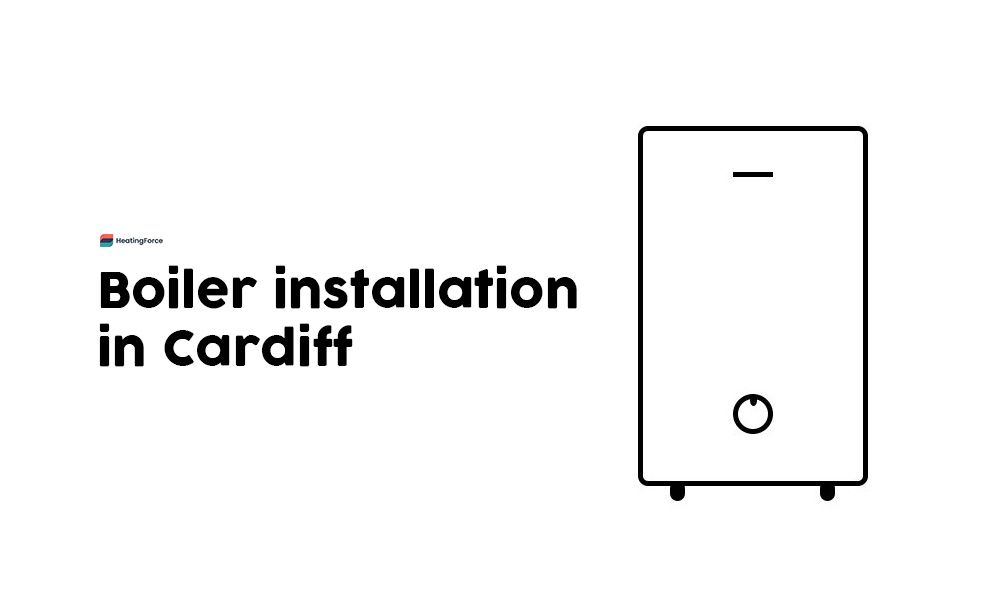 If you are worried about buying a replacement boiler, you are not alone. It is a stressful time for everyone and a lot of people are searching for advice and guidance online.
There are a lot of general guides online, often full of vague or contradictory advice. But if you live in Cardiff, you need a guide that is tailor-made for your local area. That is what this article is all about.
It features all the key information you need to buy the right boiler at the right price and lots of local insights to help you make the right choices every step of the way.
So if you live in Cardiff or South Wales and you need a new boiler, this is the essential guide for you.
Buying a Boiler in Cardiff
Cardiff is the capital city of Wales and the UK's eleventh largest city. It is home to around 400,000 people. It sits at the heart of South Wales, a semi-urban conurbation with a more than 2 million people living in the neighbouring towns and cities.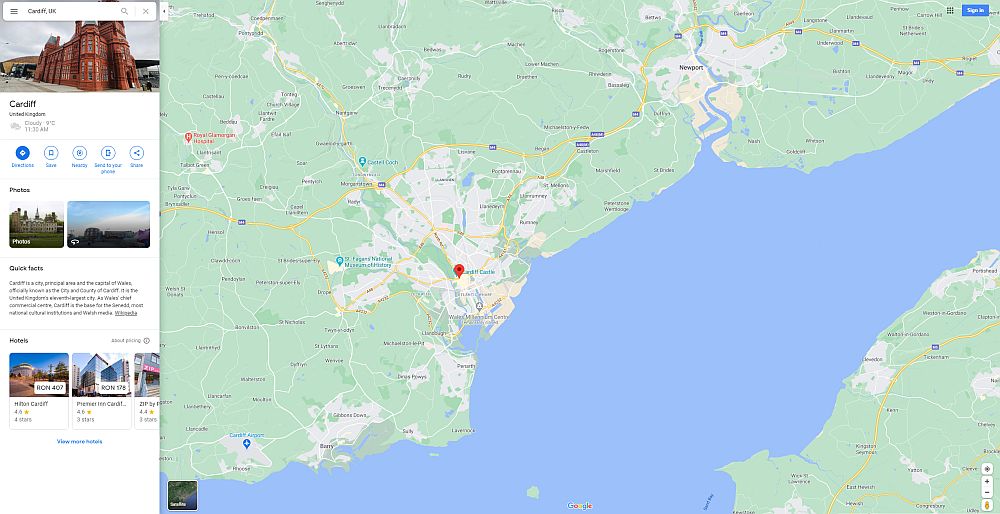 Being such a developed and urban area means that if you need to buy a new boiler, there are both advantages and disadvantages.
A big advantage includes the presence of lots of plumbing retailers and this means there is no shortage of places to look for a new boiler.
However, while there are also a lot of tradespeople operating in Cardiff and the surrounding areas too, there is also a high demand for their services and often this demand can outstrip supply.
This can mean that at peak times it is hard to find someone to fit your new boiler. High demand can also result in installation companies pushing up their prices too.
In this guide, we will explain how you can find the best and most cost-effective installation company to install your replacement boiler and also give you some tips on buying the right boiler for your property.
Who should you use to install a new boiler in Cardiff?
The most crucial bit of advice we will give you in this guide crops up right at the beginning; get as many quotes as you can!
The standard advice handed out by most guides will be to get three quotes. This should be the absolute minimum in our opinion. The more quotes you get, the better understanding you have of where the market price in Cardiff is. It also means you have a much better chance of stumbling across a great deal.
If getting multiple quotes sounds hard, don't worry. There are three different types of boiler installation company on the market at the moment and some are much easier to get quotes from than others.
We would suggest you get at least one quote from each type, but we can probably give you an idea of the price differences you can expect to see already.
National Installation Companies
The UK has several national installation companies that operate across the whole country, including Cardiff and South Wales. These are companies like British Gas that run TV and newspaper ads and spend big bucks on marketing.
For their customers, these high overheads usually mean higher prices but they do sometimes have different offers and special deals that can bring prices down to a more reasonable level. This is why it's still worth getting a quote.
Local Heating and Gas Installers
The will be plenty of small installation companies or individual traders in Cardiff and the surrounding area that can beat the national companies on price. Often, the difference can be as much as several hundred pounds.
The problem with local traders, as we have discussed, is that they are in high demand and this can often mean that you are left waiting weeks for the work to be done.
Quality can also be an issue with some traders doing much better work than others. Often, the key to getting a good local tradesperson is word of mouth. But we would strongly advise you not to take a single person's recommendation as gospel but rather look to get at least three separate recommendations before proceeding.
Online Installation Companies
The third option for people in Cardiff who need a replacement boiler is to look at an online installation company. These are generally fairly young companies but they have shaken up the sector thanks to their combination of nationwide service and low prices.
A national company means they can get boilers at low prices, but the low overheads of an online business mean these savings are passed onto their customers. As a result, online installation companies are often the cheapest place to look for a new boiler.
Our recommended online installation company right now is Warmzilla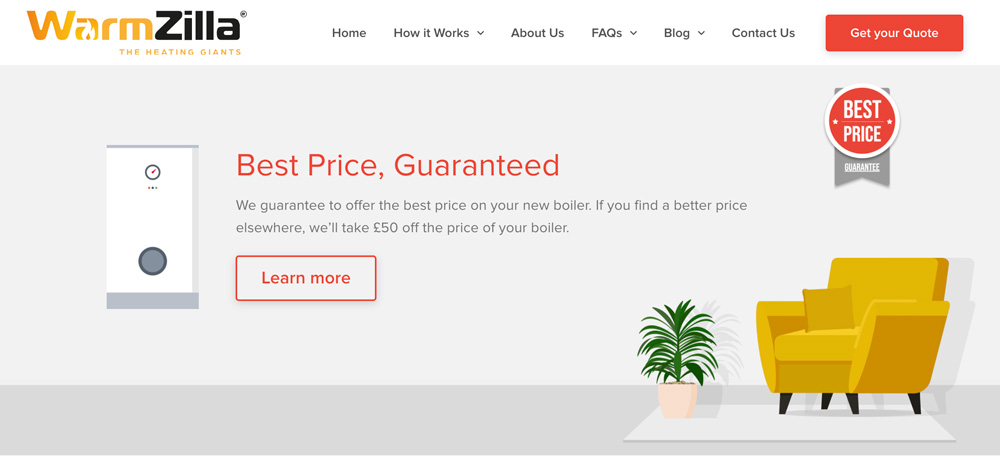 They are a well-established business that have built up a big reputation for low prices and high-quality service.
Warmzilla offers a wide range of boilers from all the top manufacturers at hugely competitive prices. They have a network of installers across the UK, including in Cardiff and South Wales, and there are plenty of special deals, like extended warranties, as well as a range of flexible financing options including some 0% APR deals.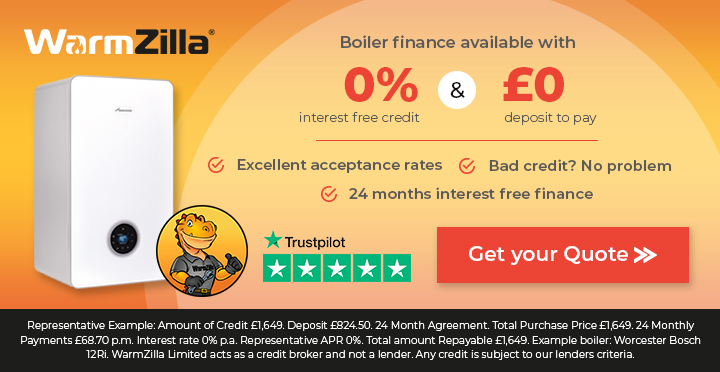 To get a fixed-price quote, just visit the Warmzilla website and enter a few details about your property. No personal information is needed and they will generate a range of quotes for different boilers to suit your property. If you like what they have to offer, their fixed-price offer is guaranteed.
It is well worth spending two minutes seeing what price Warmzilla can offer you. You may well be surprised at how much you could save.
What type of boiler do you need?
Another key decision that people have to make when installing a replacement boiler, is which new boiler to buy. It is a tricky choice but one you need to get right.
A lot of people will just let their installer choose a good boiler for their property. But this is not always a sensible approach. A lot of installers will prefer to work with certain makes and models and may even get special deals for certain types of boilers that boost their profit margin. But these boilers may not necessarily be the right boiler or the best-value boiler for you.
It is a good idea to familiarise yourself with some boilers so you can know the best makes and models for your property and be sure you are getting a good deal. This might seem daunting but actually, choosing a boiler is not as complicated as you might think.
Firstly, you need to know what type of fuel you want your new boiler to use. There are a few possibilities including:
Gas
LPG
Oil
Electricity
Renewable energy sources
What kind of fuel does your boiler use?
Grab your fixed price online, ask for next-day boiler installation.
In Cardiff and most cities and towns in South Wales, homes will generally be connected to mains gas. This is the cheapest fuel to use and also has the widest choice of boilers too. If you live in a village in the valleys around Cardiff and don't have mains gas, oil is likely to be your preferred choice.
The next question you need to consider is the type of gas boiler you need. There are various different types including:
Combi Boiler
Regular Boiler
System Boiler
Compact Boiler
In Cardiff, the majority of people live in flats, apartments, or smaller homes so a combi boiler is likely to be the best choice for you. A combi boiler can generate heating and hot water without you needing a water tank in the attic.
If you already have a water tank and an airing cupboard and want to keep them, a regular boiler will be what you need. Larger properties will also require a regular boiler to generate sufficient heating and hot water.
System boilers are mostly used in commercial properties these days so aren't generally applicable. A compact boiler is a small combi boiler and is ideal for very small properties where space is at a premium.
What size boiler do you need?
Once you have made this decision, the next consideration is boiler size. This refers to the power capacity of your new boiler rather than the physical size of the unit.
It is an important consideration because if you buy a boiler that is too small, it will not be able to provide your property with sufficient hot water and may not be able to get your radiators up to temperature. If, on the other hand, it is too big, your utility bills will rise unnecessarily.
Choosing the right-sized boiler is a bit fiddly because there are lots of variables involved. No two homes are the same and a lot of people will just follow the advice of their installer. But if you want to make an informed decision yourself, we can give you some broad advice.
Boiler sizes can typically be broken down into three different size ranges:
24kW – 27kW
28kW – 34kW
35kW – 42kW
Using these size bands, we can give you an estimate of what size boiler you need for different-sized properties. These estimates are based on the assumption that you use an average amount of hot water. If your usage is higher than average, you might need a bigger boiler.
| | | | |
| --- | --- | --- | --- |
| Property Type | Radiators | Bathrooms | Boiler Size |
| Apartments, 1 & 2 bed houses | 10 or fewer | 1 | 24kW-27kW |
| Medium size 2-4 bed homes | 10-15 | 2 | 28kW-34kW |
| Larger Properties | 15-20 | 2+ | 35kW-42kW |
A boiler installer will be able to give you a more definite steer on this but if you don't want to wait for one to come round, there are also several online boiler size calculators you can use too.
The pick of the bunch for us is on the Warmzilla website. When you fill in their online form, they will ask you all the key questions about your property and then recommend boilers that are ideally suited to it.
Even if you choose not to take advantage of their great prices and special deals, you can see the size of the boiler they are recommended and use this to inform your boiler decisions elsewhere.
Cardiff boiler replacement: How much does it cost?
Let's get down to the detail that everyone buying a new boiler in Cardiff is really worried about; the price.
It is the key factor for many people and we know you want us to give you a suggestion of how much your replacement boiler is going to cost. But this is not as easy as you might think.
There are a lot of different variables that can affect the cost of a new boiler. We will go into more detail about two of the main variables in the following sections of this guide, but right now, we will try to offer you a ballpark estimate for the price of your new boiler.
Our estimate has to be rooted in a few basic assumptions. We are assuming that you live in an average-sized Cardiff property and use an average amount of water. We are also assuming that you have chosen to buy a 24kW sized combi boiler.
If this is what you need, you can assume that your total price, including the replacement boiler and the cost of getting it installed, will be in the region of £2,000.
You might spend more if you choose a more high-end boiler. You could also spend less if you find a good deal – there is currently a high-spec Worcester Bosch boiler that fits these requirements available for just £1,649 on Warmzilla.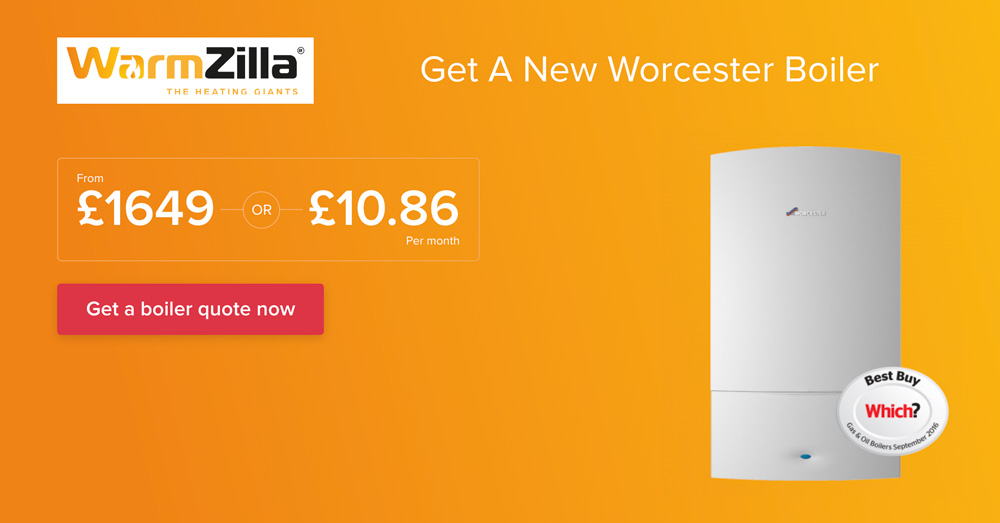 There are cheaper boilers on the market but we would urge caution with these. They are usually made with low-quality components and come with short warranties which indicate how long the manufacturers expect them to last. You are likely to end up spending more on keeping these boilers running so it is really a false economy to buy a cheaper one.
Moving Your Boiler
One of the biggest variables in the cost of a replacement boiler is whether or not you need to move your boiler's location. If not, installing a new boiler is quite a straightforward task as it can use the same pipework and flue as your previous one.
But if you need to move your boiler, costs can quickly mount up. Things like new pipework, new flues and associated work on your external walls or roof all cost money and you will have higher labour costs too.
If you are installer a large boiler unit, you might also need two engineers to do the job which will add to the costs as well.
If you do need to move your boiler in Cardiff or South Wales, it is likely to add something in the region of £350-750 to your total bill.
It could be more if you are moving it upstairs or to the other side of your house, Equally, it could be less if you can find a great deal from the likes of Warmzilla.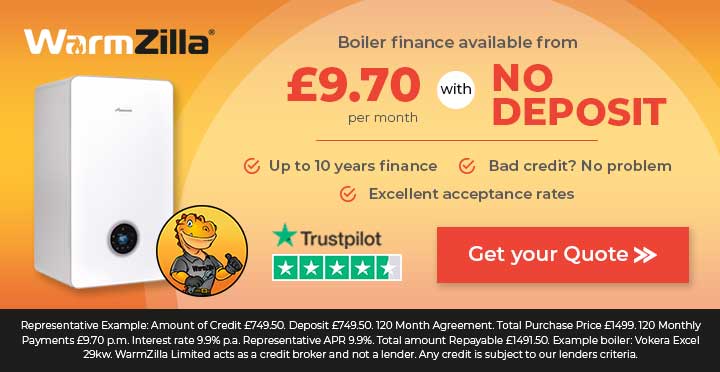 Installation Extras
The other thing that can push your boiler installation costs higher is the extras that are often needed with a new boiler.
Getting itemised quotes is key here because some installers will throw in many of the extras with their quote. Others may try and add the price on top and this can quickly inflate the amount of money you are spending.
But we would advise you to consider the extras on offer carefully because some are very worthwhile and may help to extend the life of your boiler. The three extras we would particularly recommend you consider are:
Magnetic filter – A magnetic filter is a component that can be fitting to your central heating system. It collects up any metallic debris that is floating around in your heating system. This debris can turn into sludge and clog up your boiler, your pipes, or your radiators. It can even damage component in your new boiler but a magnetic filter helps to prevent this.
Scale filter – Cardiff's water can be hard at times so limescale can be an issue for some. A scale filter helps to stop limescale building up in your boiler. If it does, it can damage components and prevent your boiler from working properly. A limescale filter reduces the risk of this and, in the long run, is likely to reduce repair bills and extends the life of your boiler.
Hot / Power Flush – If you are spending money on a new boiler, you want your central heating system to be clean and efficient. Having a hot flush or a power flush cleans out all the debris and muck that builds up over time in a central heating system and can affect your boiler's performance. It is well worth flushing your system, but if you have an older central heating system, be careful. A power flush can damage some older pipework and joints so check this with your installer before proceeding.
If you are recommended any other extras as part of the installation of your new boiler, these are worth considering but do your research before agreeing to pay any extra for them. If you are still not sure, feel free to leave any questions you may have in the comments section at the end of this guide. We are always happy to answer any queries our readers may have.
Summary
If you live in Cardiff or South Wales and you need a new boiler, this guide has hopefully given you the information and confidence you need to go out and get a good deal at a great price.
We have told you everything you need to know about boilers to enable you to go out and buy the right boiler for your property. We have given you advice on the costs of moving your boiler and the extras you might want to get.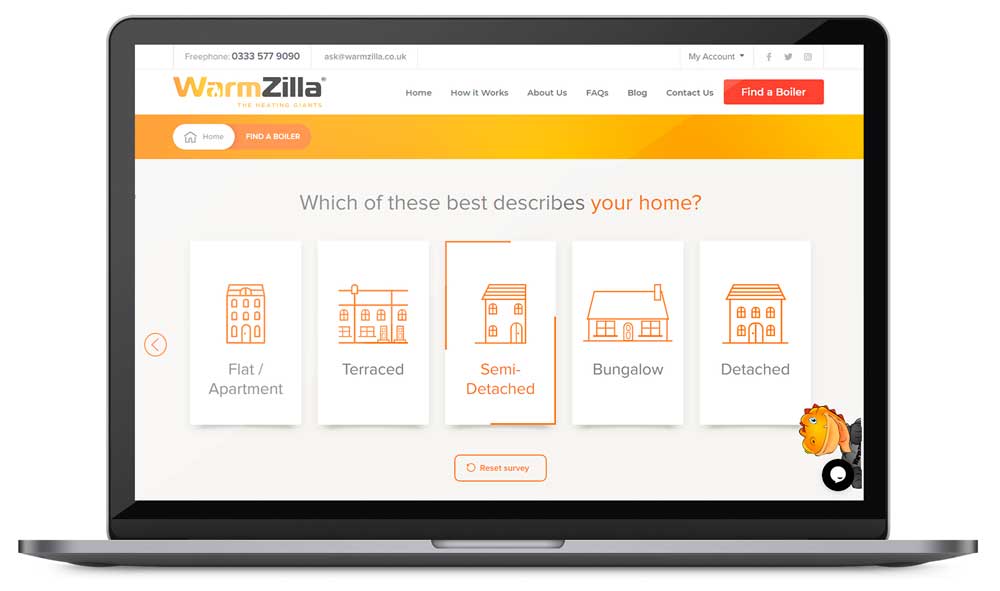 Perhaps most importantly, we have also told you where to go to get a new boiler installed, with information and advice about using national, local, and online installers. In particular, we have discussed Warmzilla and explained how you can get a low price on a great boiler tailor-made to suit your property.
If you have any questions or comments about the advice and information we have shared in this guide, do share them with us using the comment box at the bottom of this guide. It is always good to hear the thoughts and opinions of our readers and we will always try to respond to every comment and question that is shared.
Avoid Expensive Breakdown Costs
Boiler Replacement Promise: If it's under 7 years old and we can't repair it, we'll replace it.
Try
YourRepair
. From £9/mo
All plans include: annual boiler service, all parts and labour, unlimited support and 24hr helpline.