HeatingForce is reader-supported. When you buy through links on our site, we may earn an affiliate commission. Learn more
Boiler Installation Bristol: Get A New Boiler Or Boiler Replacement in Bristol
If you are living in Bristol and need to buy a replacement boiler, this is the guide you have been searching for. Unlike most other guides, we have brought all the essential information you need and some key local tips in one essential, must-read guide to help you make an informed decision and safe some money too.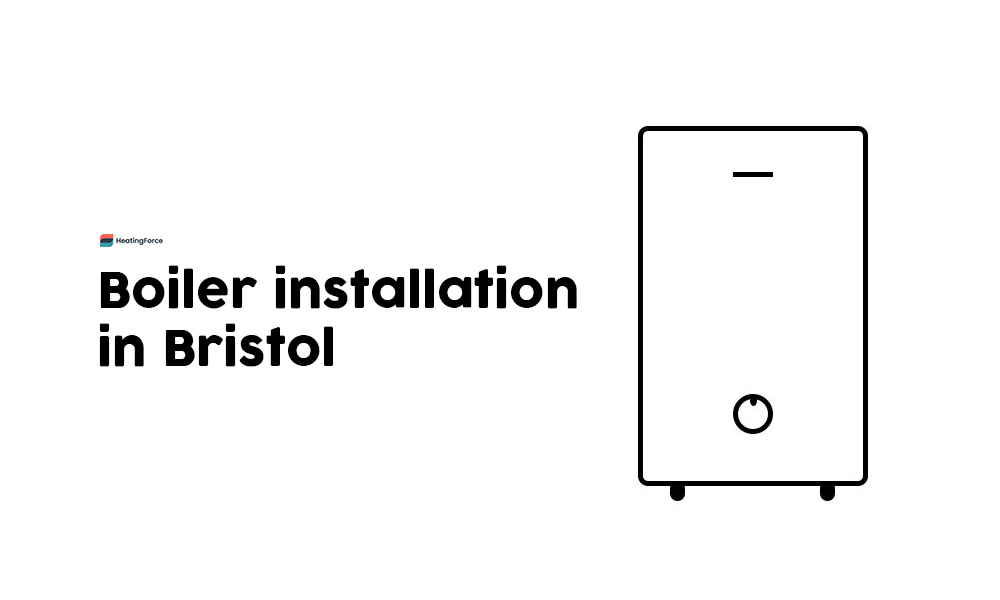 No-one looks forward to the day their old boiler finally gives up the ghost and they have to start the search for a new one. But like rain on your wedding day, it is something that is frustratingly inevitable and that we all have to deal with.
A lot of people will turn to the internet to find out how and where to buy a replacement boiler. But while there are lots of general guides, often packed full of contradictory advice, there aren't many with the local angle most people need.
If you live in Bristol, this guide should give you all the key local information you need. It is written exclusively for the people of Bristol and the surrounding area and is packed full of local advice as well as all the key information you need.
So, if you want to know everything you need to about getting a new boiler in Bristol and be sure of making an informed choice, this is the guide you need.
Buying a Boiler in Bristol
Bristol is one of the biggest cities in the south-west of England. Traditionally a port town, it has evolved into a cultural hub in more recent years and is home these days to well over half a million people. If you factor in the wider districts around Bristol, this increases to around 750,000 people.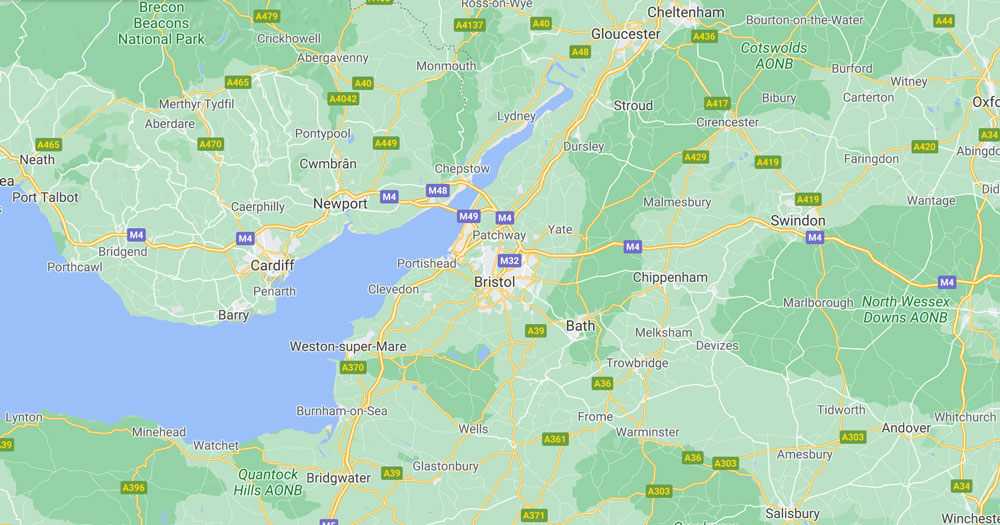 If you are on the lookout for a new boiler, this can be both a good thing and a bad thing. On the one hand, this large population means there are no shortage of retail outlets where you can go and peruse new boilers.
But on the other hand, the large population means there is a huge demand for the time of local engineers. Like the rest of the UK, Bristol has a chronic shortage of qualified plumbers and heating engineers and unfortunately, that means availability is tight and prices can be driven higher.
As a result, more and more people in Bristol are looking for alternative ways to get their new replacement boiler installed affordably and quickly. If that sounds like you, just keep on reading.
Who should you use to install a new boiler in Bristol?
If you need a new boiler in Bristol, the key thing to remember is quotes. You must try to get as many quotes as you can.
The usual advice on quotes is to try and get a minimum of three and, if people are honest, a lot would admit they often just get two quotes and then go with the cheapest.
But if you want to understand what the market prices are and stand the best chance of getting a great deal, the more quotes you get the better.
What kind of fuel does your boiler use?
Grab your fixed price online, ask for next-day boiler installation.
But, who should you ask for these quotes?
There are three main types of boiler installation companies on the market and it is well worth considering all three.
A minimum of one quote from each type is what you should aim for, although, we can probably give you a broad indication of which are likely to offer the best deal:
National Installation Companies
Nationwide installation companies are the ones you tend to see advertised in the newspapers and on TV. The likes of British Gas have a network of their own engineers across the country. But they also have high overheads (all those adverts don't come cheap) and this means they usually pass on these costs to their customers.
There are occasional discounts and offers available but we would expect a quote from a national installation company to be amongst the highest you get.
Local Heating and Gas Installers
There are no shortage of local boiler installers around Bristol. Some will be sole traders while others will be small businesses, but all will operate locally and are likely to undercut national installation companies by as much as several hundred pounds.
However, as we have already discussed, these tradespeople are in high demand and this can mean it is hard to find one available. The quality of their work can also be distinctly mixed too. Some are much better than others and you might not know until they have already begun.
Word of mouth is how many of these local installation companies get their business, but make sure you hear good things from at least three or four people before committing to them.
Online Installation Companies
Another option has sprung up in the past few years that can combine all the benefits of national and local installation companies together.
Online installation companies operate nationwide because their online business model means they have low overheads, not high ones. These installers use a network of local tradespeople but can get great prices on their boilers which are passed on to their customers.
All too often, people overlook online installation companies when they are buying a replacement boiler, but this can mean you are missing out on a terrific deal and some great savings.
Our top recommended online installation company right now is Warmzilla.
Warmzilla has been around for a while and has built up a deserved reputation for its low prices and high-quality service.
With Warmzilla, you have access to a wide range of boilers from all the top manufacturers at hugely competitive prices.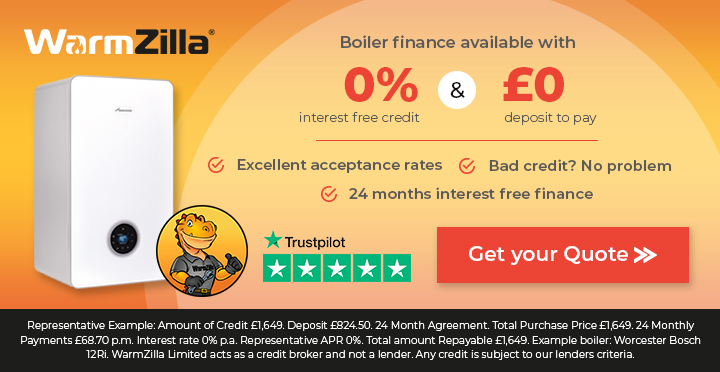 There are always a lot of special offers available such as extended warranties and Warmzilla also offers a range of flexible financing options including some 0% APR deals.
If you need a new boiler in Bristol urgently, Warmzilla could have your new unit installed as swiftly as the next day.
You can get a no-obligation quote online in just a couple of minutes. Just visit the Warmzilla website and fill in their online form. You won't have to share any personal information and Warmzilla will give you a fixed-price quote for a range of boilers perfectly suited to your home.
We still advise you to get quotes from all sorts of different companies but we strongly advise you to make sure one of them is from Warmzilla, and we suspect they may well offer you the best deal.
What type of boiler do you need?
As well as deciding who to use to install your replacement boiler, you will also need to know what type of boiler you need. This is another important decision and one you need to get right if you are going to get the best deal.
When choosing the right boiler, there are a number of variables you need to consider. A lot of people will rely on their installer to choose their new boiler, but this isn't always the best idea.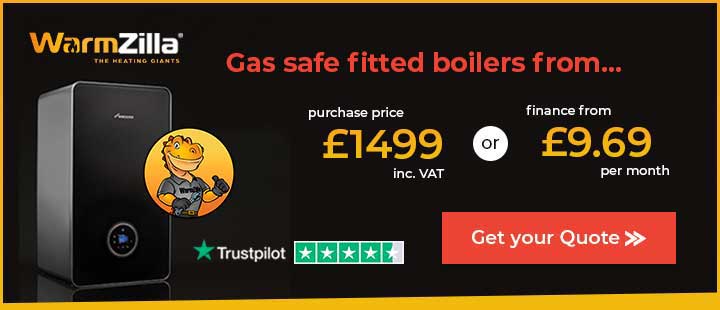 A lot of tradespeople stick to certain makes and models that they know best. Others will get your boiler on special rates from their dealers to increase their profit margin. This is fine, as long as they are getting the best boiler for your property. But, this isn't always the case.
It is therefore important for you to know what sort of boiler you want before speaking with a tradesperson. If you are a novice with no knowledge of boilers, don't panic, because we have all the information you need.
To begin with, you need to know what type of fuel your boiler uses. There are a number of possibilities here:
Gas
LPG
Oil
Electricity
Renewable energy sources
In Bristol, most properties will be connected to mains gas. Gas is the cheapest fuel to use and also has the widest variety of cost-effective boilers to choose from, so most people will opt for this.
The next question is what type of gas boiler you want to choose. There are various different types available including:
Combi Boiler
Regular Boiler
System Boiler
Compact Boiler
In Bristol, most people live in flats, apartments, and smaller homes which means that a combi boiler is likely to be the best option for you. It is able to generate heating and hot water without the need for a water tank in the attic.
If you have a water tank and an airing cupboard already and are keen to keep them, then a regular boiler is what you will need. Larger properties are also likely to require a regular boiler.
System boilers are primarily used in commercial properties these days while a compact boiler is a smaller version of a combi boiler which are used mostly in properties where space is really at a premium.
What size boiler do you need?
Boiler size is not a question of the physical size of the boiler unit you are buying but rather the power capacity of your new boiler. It is something that you need to get right because if you don't, you will face problems one way or the other.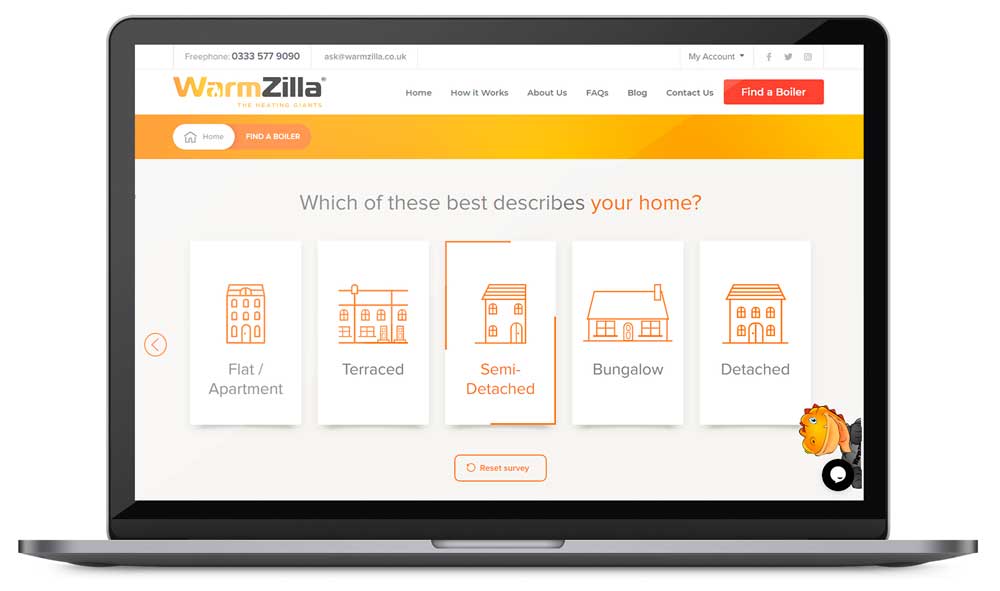 If your new boiler is too small, it will not have enough power to give you sufficient heating and hot water. If it is too big, you will see your utility bills going up for no obvious reason.
But while it is important to choose the right-sized boiler, it is also difficult. After all, no two homes are the same. A lot of people will trust their gas engineer to make the right decision for them. But if you want to make an informed decision yourself, we can help with some broad guidance.
Assuming that most Bristolians are buying a combi boiler, we can break down the available sizes into three size ranges:
24kW – 27kW
28kW – 34kW
35kW – 42kW
We can then use these size ranges to estimate which sized properties they best suit. Do bear in mind that these estimates are all based on a household with average water usage. If you use more hot water than average, you may want a larger boiler.
| | | | |
| --- | --- | --- | --- |
| Property Type | Radiators | Bathrooms | Boiler Size |
| Apartments, 1 & 2 bed houses | 10 or fewer | 1 | 24kW-27kW |
| Medium size 2-4 bed homes | 10-15 | 2 | 28kW-34kW |
| Larger Properties | 15-20 | 2+ | 35kW-42kW |
If you want more definitive advice and don't fancy calling out an engineer, another option is to use an online calculator. There are a few of these available but our favourite is on the Warmzilla website.
Their online form will ask you various question about your home, such as how many radiators there are and how many bathrooms you have. They will then use this information to recommend the best boilers for your property.
Their list will detail the size of the boiler they are recommending so you can see what size boiler best fits your property.
Bristol boiler replacement: How much does it cost?
For a lot of people in Bristol, and beyond, the key factor in buying a replacement boiler is the price. And we know that a lot of readers really want to know how much it is going to cost them.
This is not an easy estimate to make. There are an awful lot of different variables that affect the cost of a new boiler. In the following two sections, we will look in a little more detail at two of these, but right now, we will try to give you a broad outline price estimate.
This estimate is based on a few assumptions. We are assuming that you live in an average-sized Bristol property and use a regular amount of water. We are also assuming that you are buying a combi boiler and the size of the boiler you need is 24kW, which is about average.
If this fits all your criteria, you can expect to have to pay something in the region of £2,000 to buy and install a new boiler.
It could be more. There are plenty of more expensive, high-end boilers and if your budget is bigger you could splash out.
It could also potentially be less. If you buy your new boiler through Warmzilla, there is currently a high-spec Worcester Bosch boiler that fits these requirements available from just £1,649.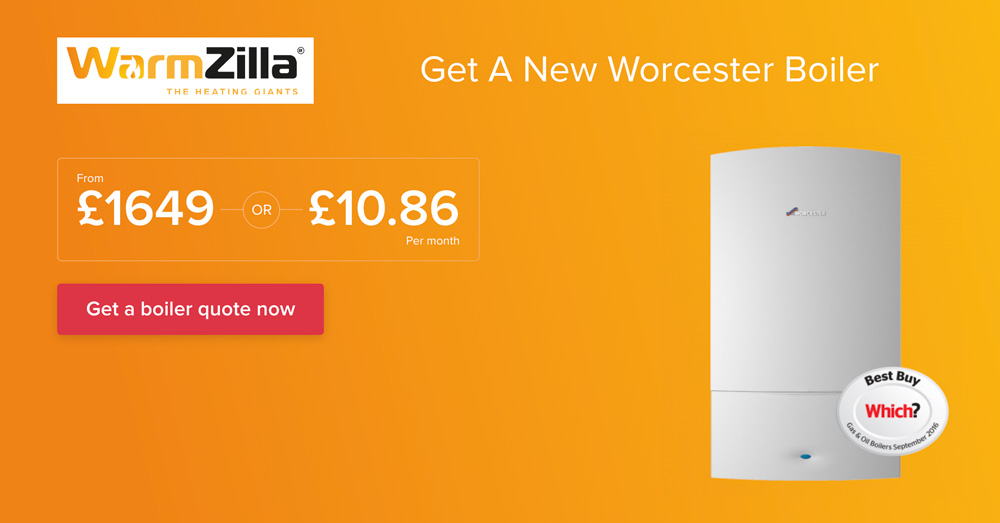 If that is still a lot for you to pay upfront, take a look at their finance deals. You might be able to spread the payments without incurring too much interest.
There are cheaper boilers out there but we would advise you to avoid these if you possibly can. Cheaper boilers are built using cheaply manufactured components and that means they break down quicker and more easily. In the long run, you are likely to spend more to keep a cheap boiler working than you would by buying a better one up-front. Not worth the hassle.
Moving Your Boiler
The above estimate is assuming that you are simply replacing a boiler in the same location in your home. If you want to move your boiler somewhere else, be prepared for this to increase the cost.
Moving a boiler means a lot of extra work. You will need new pipework fitted, a new flue installed with associated works to either your outdoor walls or your roof, and more labour and materials costs.
You should also consider the physical size of your new boiler unit too. If it is too big for one installer to move on their own, they will need help and you will have to pay for two engineers to do the job.
If you pressed us on the additional costs of moving a boiler in Bristol, we would say you expect it to add something in the region of £350 – £750 to your overall bill. It's possible that you might find a local engineer or an online installation firm like Warmzilla which can do the work for less. But if you need to make a big move to the other side of your property or upstairs, be prepared for it to potentially cost even more.
What Extras Will You Need?
As with most things, it is never as simple as just installing a new boiler and switching it on. There are lots of extras that you are likely to be offered when you are installing a new boiler.
Sometimes, these will be included in your quote but some installers may add them on. This is one big reason why you should always get an itemised quote.
Don't just dismiss extras though because some are particularly worthwhile. In this section, we will outline three extras which we would generally recommend most Bristolians invest in. They are likely to extend the life of your boiler and ultimately save you money:
Magnetic filter – A magnetic filter is a component that fits in your boiler and collects up any metallic debris that is floating around in your heating system. This debris can become sludge and clog up your boiler, affecting performance or even damaging components. This filter helps to prevent that.
Scale filter – Bristol is a hard water area so limescale is likely to be a big problem in your boiler. A scale filters helps to prevent limescale buildup which can damage components and prevent your boiler from working properly. It reduces repair bills, extends the life of your boiler, and is essential in Bristol.
Hot / Power Flush – If you have an older central heating system, it is likely that some sludge and limescale has already built-up. To stop this getting into your new boiler, most installers will recommend you have a hot flush or a power flush to clean it out. This is worth doing but just be aware that power flushes can damage some older heating systems, so make sure your system can cope with one before letting your engineer push ahead.
If your installer recommends other possible extras, do a bit of research to see what they are and whether they are worthwhile before agreeing. If you are still not sure, you can always leave any questions you may have for us using the comment box at the bottom of this page. We will do our best to answer any questions you have.
What kind of fuel does your boiler use?
Grab your fixed price online, ask for next-day boiler installation.
Summary
If you are in the market for a replacement boiler in Bristol of the surrounding areas, this guide should have answered most of your questions.
We have advised you on what type of boiler you need, given you a steer on the size of the boiler you will want and offered some advice on extras and how much you can expect to pay.
Perhaps most importantly, we have given some advice on installers and recommended getting as many quotes as you can. In particular, we have suggested you make sure at least one of your quotes is from Warmzilla.
If you have any questions about anything we have put in this guide or anything you think we have missed out, feel free to leave them in the comment box below. We always respond to all comments and questions from all our readers.
Avoid Expensive Breakdown Costs
Boiler Replacement Promise: If it's under 7 years old and we can't repair it, we'll replace it.
Try
YourRepair
. From £9/mo
All plans include: annual boiler service, all parts and labour, unlimited support and 24hr helpline.