HeatingForce is reader-supported. When you buy through links on our site, we may earn an affiliate commission. Learn more
Oil Boiler Service Costs & FAQ: The Homeowner's Guide
If there's one thing we know for certain; boilers are expensive. Not just to replace, but to fix as well.
In our 5-minute guide we'll cover expected oil boiler service costs and frequently asked questions.
Before going any further, an important note. It's a legal requirement for an oil boiler service to be completed by an OFTEC registered engineer.
We only connect our readers with OFTEC registered engineers. You can get servicing quotes for your oil boiler here.
Oil Boiler Service Costs
So, the big question; how much does an oil boiler service cost?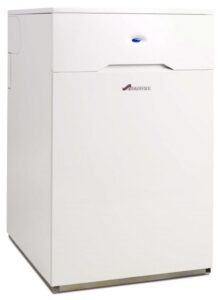 Depending on your location (for instance, London is more expensive than Liverpool), expect to pay £70-90+VAT. Quotes will vary throughout the country.
Not sure how much OFTEC engineers in your area charge, and want a quick quote? No problem. Click here.
How Often Should You Service Your Oil Boiler?
Like Gas and LPG boilers, you should get your oil boiler serviced by an OFTEC qualified engineer every 12 months.
Why Is Servicing So Important?
Yup, it might seem like you're flushing down the toilet every year. But believe me, the small annual outlay is well worth it.
And, here's why…
Manufacturer Warranty
Most boiler manufacturers require homeowners to get their boiler serviced by a Gas Safe engineer every 12 months. If they don't, the warranty could be void.
And, it's a similar story with oil boilers. Check the small print in your terms and conditions.
There's a good chance that the warranty only stands if you have an annual service from an OFTEC oil boiler engineer.
Repairs And Unavoidable Costs
A lot of problems with oil boilers can be completely unavoidable.And, servicing is the best way to find potential problems, before they start costing you money.
An oil boiler service will be inclusive of a visual inspection of crucial and expensive parts. So, you can be advised by your engineer what needs to be replaced, before it causes damage.
Efficiency And Money Saving
A poorly maintained central heating system is an inefficient one. And, inefficiency costs cold-hard-cash.
For example, sludge build-up is a common boiler-killer. And, up until the point it kills your boiler, it's going to be less efficient. No extra warmth, but extra money on heating oil.
If an engineer cleans out crucial components, consider fitting a boiler filter. This helps remove the debris from the heating system, and prolongs the life of your boiler.
Carbon Monoxide Poisoning
OFTEC engineers will be able to perform checks to ensure your family isn't being exposed to poisonous fumes.
Carbon monoxide isn't just a threat, it's a killer. So, if not for anything else, get your boiler serviced to make sure your family is safe.
What You Should Expect From An OFTEC Oil Boiler Engineer
So, you know why it's important to get an annual check-up, and you understand the average cost for an oil boiler service.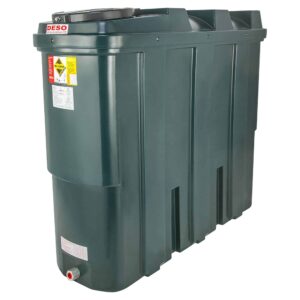 But, what should be included?
A normal service will consist of three things:
Checking all parts are working correctly and not excessively worn
Testing the safety of the system
Analysing the efficiency of the boiler. Low efficiency can indicate there are hidden problems.
Oil Boiler Servicing Checklist (OFTEC CD/11)
Don't take their word for it. Make sure the engineer confirms they've done everything on the checklist below.
And if possible, get it in writing. If there's a problem, there's a good chance the manufacturer will want service history proof to honour their warranty.
Proof of works will come in the form of a OFTEC CD/11. This details all works completed, as well as any advisories.
Check all parts relating to safety, such as the pressure release valve and burner lockout
Assess pipework to the boiler checking for any leaks
Analyse the gases pumped out by the flue (they should use a gas analyser for this) to check they are within tolerance
Make sure there's no water in your oil tank
Any Questions?
We're always happy to offer oil boiler and heating advice.
Not sure if you're oil boiler service quote is reasonable?
Check it against our list of contacts here.
Got a boiler problem and don't know what it will cost to fix?
No problem. Leave a comment below and we'll get back to you as soon as possible.
Don't have an oil boiler? Check out our combi boiler service cost guide here.
Avoid Expensive Breakdown Costs
Boiler Replacement Promise: If it's under 7 years old and we can't repair it, we'll replace it.
Try
YourRepair
. From £9/mo
All plans include: annual boiler service, all parts and labour, unlimited support and 24hr helpline.