Boiler Repair Costs: When Should I Replace a Boiler and How Much Can I Expect To Pay?
Alongside a table with part replacement costs, this 5-minute consumer guide to boiler repair costs also covers when should you replace your boiler, rather than repair it.
And, we've also included a small section on how to protect your boiler at the end of the article.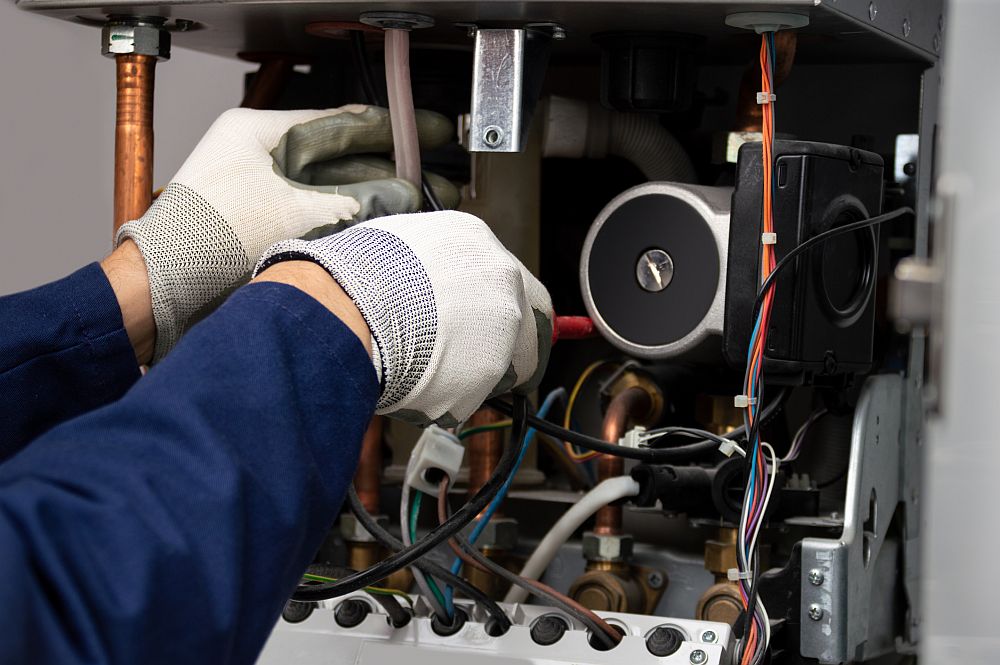 Boiler Repair Costs Guide
Below we've created a table that highlights the average replacement cost of boiler parts. These prices are all estimate costs.
Depending on the model, brand, and type of boiler, the replacement parts will vary in price. And, heating engineers in various parts of the country will charge different prices.
The repair costs below include both boiler parts and labour.
Think the more cost-effective solution is a replacement boiler? You can get a price on-screen in less than 90 seconds from Heatable. They have great connections with the best boiler manufacturers and of course with Bosch too, so supply Worcester boilers, well, cheap!
Here's an example of a quote for costs to replace a boiler we just got online:

| | |
| --- | --- |
| Boiler Part To Be Replaced | Replacement Cost |
| Fan | £225 |
| Pump | £250 |
| PCB | £350 |
| Heat Exchanger | £475 |
| Expansion Vessel | £300 |
| Diverter Valve | £350 |
| Overheat Thermostat | £180 |
| Timer | £100 |
| Ignition Leads | £200 |
| Gas Valve | £300 |
| Flue | £150 |
| Air Pressure Switch | £200 |
| Automatic Air Vent | £170 |
| Burner | £275 |
Gas Safe Engineer's Hourly Rate
The above prices are estimates for fixed price boiler repairs.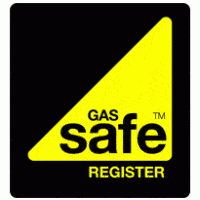 If you don't know the problem with your boiler, it's likely you'll need a Gas Safe engineer to come and diagnose the problem before fitting replacement parts.
But first, check out boiler fault finding guide. Still stuck? You can book in a experienced engineer to get things done. The hourly rate and overall costs for a Gas Safe engineer will depend on a few things.
The first is the time of the day.
For example, is your call outside of normal working hours and considered an emergency? This is going to increase the hourly rate considerably.
The second is the part of the UK you're based in.
Hourly rates for Gas Safe engineers in London can be almost double that of other parts of the UK.
Finally, the size of the company you find and choose to use.
Large national firms can charge 30-50% more than a local engineer.
All said, expect to pay £50-60 per hour for a boiler diagnostic. And then, expect to pay for the fixed price repair costs on top of this.
Replacement Parts, Or Reconditioned?
Some boiler parts can be reconditioned, cleaned or fixed; they don't always have to be replaced.
A typical example might be a boiler pump that is leaking. In many cases, simply swapping the seals will fix the leak.
However, it's worth consulting your heating engineer.
If one component in a boiler part has failed, it's likely others will follow.
And, the time for labour is usually better spent replacing the entire boiler part, in this case, the pump.
When To Consider A New Boiler For Your Home
There's a few things to consider before repairing a boiler, and one is whether a replacement boiler is going to be more cost and energy effective for your home in the long run.
Deciding whether to replace rather than repair a boiler will be determined by:
Age of the boiler and outstanding warranty
The condition of expensive boiler parts
Cost to repair your boiler
Replacement cost for a new boiler
Boiler protection devices that are currently fitted
Want to get a fixed price on screen (no personal details needed…takes 90 seconds) before you continue reading? Jump over to this clickable form.
What kind of fuel does your boiler use?
Grab your fixed price online by 3PM, and get next-day boiler installation.
#1 – Age Of The Boiler
If your boiler is 5+ years old and out of warranty, it's worth considering a replacement rather than a maintenance repair.
Boiler manufacturers place certain levels of warranty on their products for a reason; beyond the warranty they start to fail and become expensive for the consumer to run.
Investing in boiler repairs for a unit that is on its way out is rarely worth the money for the consumer.
#2 – The Condition Of Expensive Boiler Parts
The next thing to consider is the condition of other expensive boiler parts. If they look like they are in good condition, repairing the faulty part is worthwhile.
However, if an engineer feels some or all of these parts are on their way out, a replacement should be considered.
The most expensive and important boiler parts to consider checking for wear and damage include:
Pump
Fan
Heat Exchanger
PCB
Burner
Diverter Valve
#3 – The Cost To Repair Your Boiler
Next, you'll want to consider the cost of the actual boiler repair.
Small repairs in the £100-200 range are worth the investment.
But spending £300-500 on an old boiler, with no warranty and the chance of other components failing; it's time to consider a replacement.
A typical example of a part that sway many to replace their boiler rather than repair it, is a faulty or broken PCB.
A replacement PCB could cost £350-500 to install, depending on the type of boiler you have.
That's a lot of money to be investing in an old boiler that is already proving that it's on its last legs, and we'd be jumping straight over to here and getting a fixed price on screen.
#4 – The Cost To Replace Your Boiler
If we take a 2-3-bedroom property or home, looking for a reasonably sized combi boiler, you could expect to pay £1800-£2,500, depending on size. You can use this online boiler quote calculator to determine the exact price.
In this case, something like the Worcester 30i with a 7-year warranty would be perfect.

Consider also, newer boilers are around 90% efficient; old boilers are not.
So, newer boiler units can offer savings of around £200 per year.
Over the course of the next 7-years, you'd actually save the majority of your investment on utility bills alone, and be covered by warranty over that period.
#5 – Boiler Protection: How Much a Warranty Will Cover
This is something a lot of people don't consider about boilers and boiler maintenance.
There are a few ways, as a consumer, to protect your boiler:
Adding central heating inhibitor to break up rust and dirt in the pipes
Fitting a boiler filter to catch this dirt and rust
Installing a scale reducer to catch limescale
If none of the above are currently fitted, your boiler has been exposed.
Most manufacturer's warranties will be void if central heating inhibitor isn't added – that's how important it is.
And, limescale can find its way to the heat exchanger, create hotspots, and cause it to crack.
Finally, rust and dirt (known as central heating sludge) can block not just radiators, but also parts in the boiler like the heat exchanger and pump.
Essentially, if none of the above boiler protection precautions are in place, even without a visual inspection, there's a good chance your boiler is better off being replaced.
Once it has been replaced, fit the above devices to help protect your new boiler.
Boiler Repair or Buy New – What's Next?
Fed up of your broken boiler and want it replaced? We'd highly recommend Heatable.
Are you looking for a boiler repair but the part you need replaced hasn't been listed?
Need advice on whether the repair quote for your boiler is a rip-off?
Still have questions about boiler repair costs? We're here to help.
Avoid Expensive Breakdown Costs
Boiler Replacement Promise: If it's under 7 years old and we can't repair it, we'll replace it.
Try YourRepair. From £9/mo
All plans include: annual boiler service, all parts and labour, unlimited support and 24hr helpline.