Help-Link Boilers: Reviews, Prices and The Best Alternatives
Help-Link are a boiler installation, servicing and repair company based in the UK, owned and operated by HomeServe PLC. And if you're looking to buy a boiler from them, this guide has everything you need to know.
Below we'll cover everything from online reviews, to prices and even how they compare to competitors.
Help-Link Reviews
Like any major purchase, looking at reviews of Help-Link before investing in a new boiler is where you should start.
One of the best places to check out online reviews for service companies like this, is Trust Pilot.
As you can see from Help-Link reviews on Trust Pilot, there are over 3000 in total, giving them an average rating of 4/5 stars, which is considered "Great".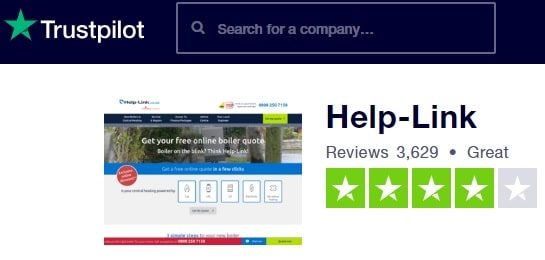 Of course, that star rating means very little without a direct comparison.
British Gas are also on Trust Pilot. Their review rating is MUCH lower, with just 1/5 stars. It is however, worth bearing in mind that those reviews cover all British Gas products and services, and not just boiler installations.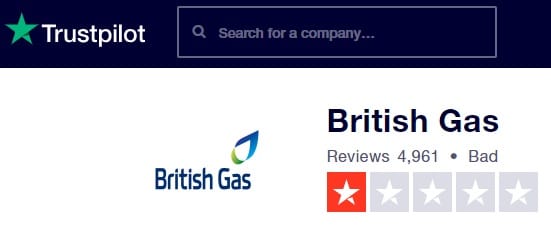 A more direct comparison to Help-Link reviews would be with BOXT. Like Help-Link, they have over 3,000 online reviews.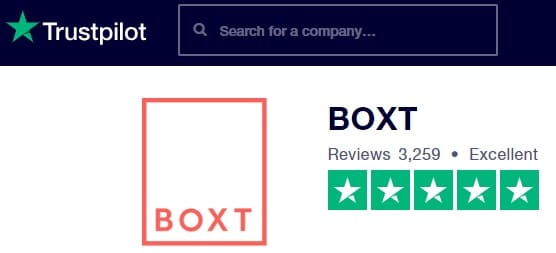 They're a fixed price installer, so are a direct competitor. Their Trust Pilot reviews mean they average 5/5 stars.
You can check out how much a boiler from BOXT would be here.
The Boiler Quote Process
Help-Link offer fixed price boiler quotes. However, there are a few things worth mentioning.
The fixed prices only apply to gas and LPG installations and they have an FAQ section that covers what (and what isn't) included.
Although the prices are fixed, it's likely your inquiry is going to be followed up with a home survey to ensure all details are correct, and therefore, that Help-Link can honour the fixed price quotation they've offered you online.
Help-Link Boiler Prices
So, how much does a boiler from Help-Link cost?
Below, we'll show prices for Ideal and Worcester boilers, and how they compare to their competitors prices.
We jumped over to Help-Link's website, plugged in some details, and here's the quote we got: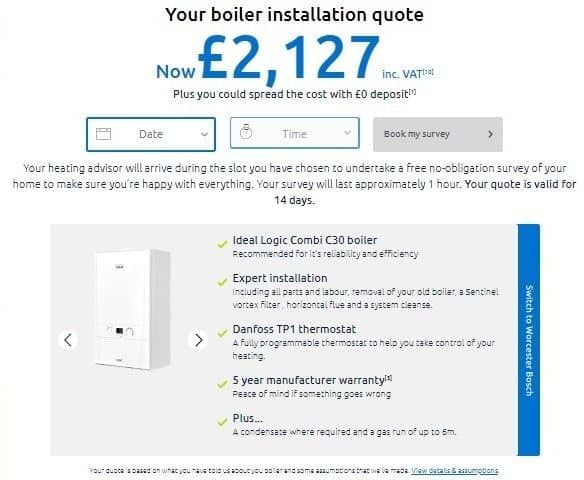 The standard warranty on the 30kw Ideal Logic is 2-years (7-years for a Logic Plus). As you can see, this comes with 5-years, which means they have a deal with the manufacturer for an extended warranty.
Typically, we suggest a 5-year warranty as a minimum, so that's just about covered here.
We then switched the fixed price to a Worcester equivalent, and here's the price we were offered: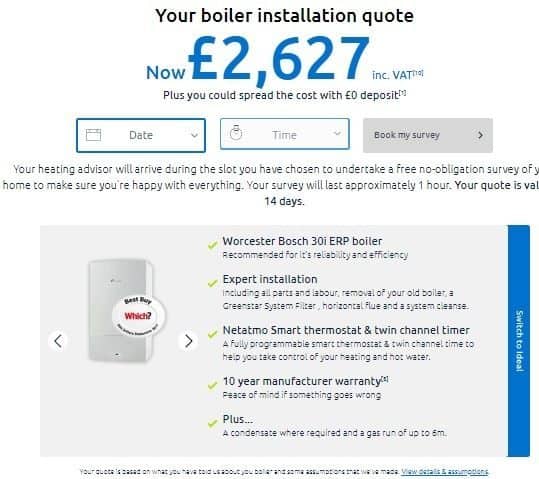 As you can see, this comes with a long 10-year warranty.
Help-Link Boiler Price Comparison
So, we're looking at just over £2,100 for an Ideal boiler with a 5-year warranty, and just over £2,600 for the Worcester with 10-years warranty.
BOXT are the easiest place to get a direct comparison to Help-Link, as they supply both Worcester and Ideal boilers.
So, we jumped over to BOXT and used this fixed price calculator and the price difference was substantial.
Starting with the Worcester, we can see the price is around £450 cheaper on BOXT; that's the same boiler with the same warranty.
The price for the Ideal is actually £23 MORE expensive. But, it's worth noting the Ideal boiler listed on BOXT is the Logic Plus, not the more basic Logic.
So, with the BOXT offering, you'll get a higher quality boiler, with 2-years extra warranty for £23 more.
Personally, I'd just go for the Worcester from BOXT, which has the 10-year warranty.
Finance Options For Your New Boiler
There are a range of finance options available from Help-Link. They offer 9.9% APR as a representative example with a deposit of around 50%. However, deposits and APR can vary depending on your credit rating.
Terms are from 36-120 months. If you do plan on getting boiler finance, it's worth comparing prices back to back with BOXT, as the cash and finance prices are going to vary.
What To Expect From Your Boiler Installation
With a boiler installation from Help-Link, you'll get everything you'd expect from a professional and nationwide installer, including:
All parts to complete the installation such as the boiler, fittings, flue and copper pipe
Removal of your old boiler
System cleanse, meaning your new boiler is less likely to get blocked up with debris and break
A system filter, to catch and debris that builds-up in your system – protecting your boiler long term
Manufacturer's warranty (5-10 years based on our examples)
New thermostat (the type will depend on the boiler you need).
Help-Link Alternatives
Help-Link are one of the top national boiler installation companies, and certainly aren't a bad option.
However, like any product or service, there are always alternatives. And, we'd not suggest diving into a £2,000+ installation, without comparing prices from other service providers first.
The two best alternatives come in the form of:
Fixed price installers
Local installers.
Fixed Price Installers
We've already mentioned fixed price installers like BOXT above.
Help-Link offer the Ideal Logic (5-year warranty) at a similar price that BOXT offer the Logic Plus (7-year warranty), so, you're basically get 2-years extra warranty for nothing.
And, if you prefer a Worcester Bosch boiler with a 10-year warranty, you'll save around £450.
You can check prices on BOXT here.
Local Installers
We've not talked much about local installers here, but they're another good option. Naturally, the prices being offered are going to vary depending on whereabouts in the UK you live.
There's certainly no harm in getting a quote. Just make sure it's an itemised quotation that includes the same as what's offered by BOXT and Help-Link (the same boiler and warranty, parts, boiler removal, filter, system cleanse etc).
You can get quotes from local installers here.
What's Next?
Thanks for reading our guide to Help-Link boilers.
Still got questions about getting a new boiler installed? Jump over to our boiler installation guide, or drop us a line through our contact form..