HeatingForce is reader-supported. When you buy through links on our site, we may earn an affiliate commission. Learn more
Boiler Replacement Cost Guide for 2021
Need to check whether you need a new boiler or you fix your old one? Our dedicated boiler replacement cost guide will ensure those experiencing boiler trouble will get their answers.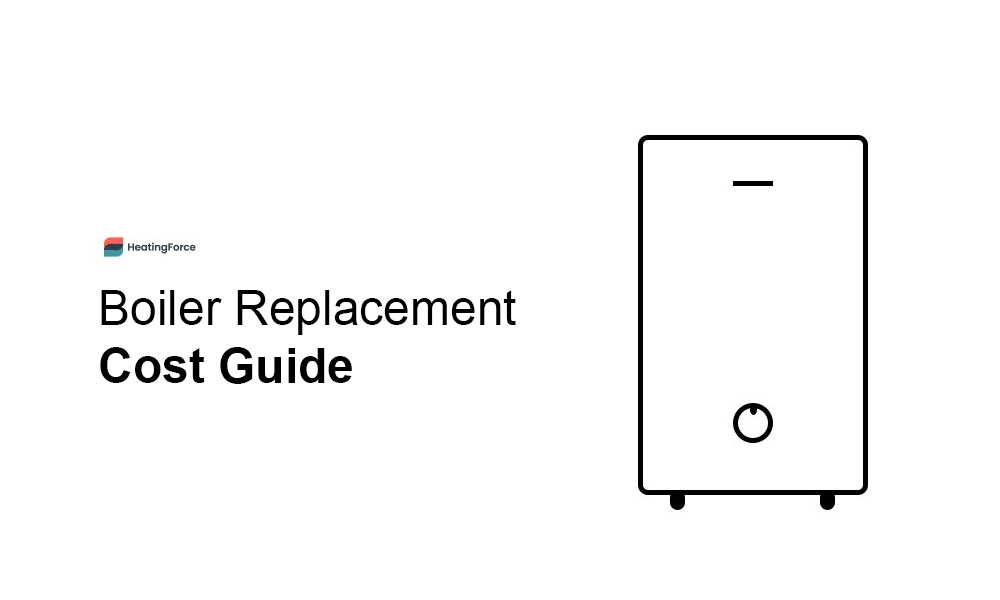 With so many providers and options on the market it doesn't come as a surprise that you're, let's say, at least a bit confused. I mean, how do you choose between British Gas, Help-Link, local installers or quote comparison websites, since everyone promises the best prices? Luckily, we've done the research for you so that you could make an informed choice if you need or don't need a boiler replacement.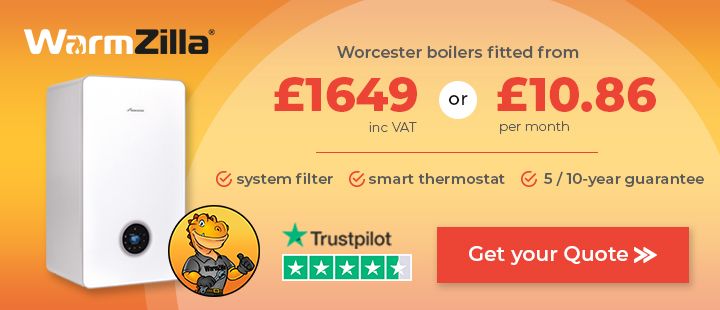 If you'd rather read on, know that we contacted local Gas Safe engineers and companies installing the types of boilers mentioned above, and came up with some estimates of labour prices for boiler replacement. Our findings promise to give you a rough idea whether the quote you're being offered is actually a rip-off or not.
How much does it cost to replace a boiler?
Your boiler replacement cost can be influenced by SO many factors. But since I know for sure you're more interested in actual numbers, here it is.
Work required
Boiler Type
Cost
Replace boiler, using the existing location
Regular
£1,900
Combination
£1,900
Replace boiler, moving to a new location
Regular
£2,350
Combination
£2,300
Central heating system upgrade to a combination boiler (including removal of hot water tanks)
Regular
£2,850
Back boiler
£3,200
Upgrade to a system boiler (retaining hot water tanks)
Back boiler
£2,700
Upgrade to a combination boiler
Back boiler
£3,200
*Based on a reputable boiler brand in the 24kw-30kw range.
Boiler replacement cost comparison
Most local installers will quote you more or less what you see in the table above. I know some of you might say that large national installers can sometimes give you better prices considering their discounts on the purchase cost of the boiler itself. While that is somehow correct, it doesn't take into account the high overheads of these companies with fitting costs skyrocketing to the roof.
That's why we need to compare apples with apples. To give you an idea of what you should expect when working with a larger scale provider of boiler replacements, we decided to take a deeper look into what British Gas, WarmZilla and Help-Link can do for you. They are not ranked in any way, so seeing BG here first doesn't mean they are the best or worst, cheapest or most expensive.
Get WarmZilla boiler prices on screen
British Gas replacement costs
British Gas have been installing boilers for more than 50 years. They promote themselves as the company who "fit more boilers than anyone else in the UK". Other than a range of boilers that are exclusive to British Gas, they have connections with top manufacturers and also install Worcester Bosch, Vaillant or Glow-worm boilers.
But that doesn't mean you'll be getting the best offer. In fact, people often talk about them as the most expensive in the market — as in, expect to pay a 40-50% "fee" to have your boiler installed by British Gas.
It's quite easy to understand why BG will quote you higher than other companies in the market. They invest a lot in marketing — all those adverts with cute animals or the spinning planet you see on TV must be paid by someone — plus have a lot of overhead costs that they must charge onto the final consumer.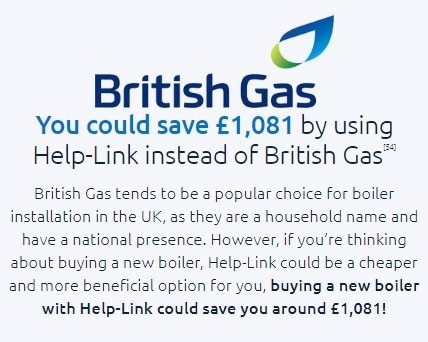 And if you needed more proof, Help-Link, which are a direct competitor, promote to save you ~ £1,081 compared to British Gas.
WarmZilla replacement costs
How would you like to save more than £1,000 by installing a high-quality Worcester Bosch boiler with 10-year warranty included, and get a FREE WiFi thermostat with all selected combi boilers? Sounds like a great deal, no?
A little bit of background to understand how this is possible. WarmZilla have shaken the boiler replacement industry by providing a highly technical online solution that quotes you fixed prices for your job, as low as local installers.
What kind of fuel does your boiler use?
Grab your fixed price online, ask for next-day boiler installation.
We went through their quoting process — takes less than 90 seconds — and found out that their solution gives lots of different boiler prices  — about 10 in total for the 3-bedroom property we queried for.
To get a rough idea we answered the WarmZilla form in such a way that no additional work would be required except for the Worcester-Bosch 25i to swap the old boiler we had. The cost was £1,649 with installation, which is nothing short of amazing. Of course, you could scroll and get the 30i which is a WarmZilla "Best Buy", for you'll need to add some more ££.
Check out on-screen boiler installation costs using this quick form (no contact details needed).
Get WarmZilla boiler prices on screen
Help-Link replacement costs
Help-Link provides online quotes for new boiler installs.
Their online form is just as simple as WarmZilla- but with a twist. It won't put prices in front of your eyes at the end unless you give them personal info such as phone number or email. I found this a bit annoying but went on.
The form was filled in with all the simplest info so that it's only a boiler swap rather than a new system with all sorts of upgrades. The results didn't impress us. I mean, we're looking at just over £2,100 for an Ideal boiler with a 5-year warranty, and just over £2,600 for the Worcester with 10-years warranty.

That's more expensive than the other option we tried, WarmZilla — which is quite ironical.
Conclusion
Large national installers will always be more expensive than local installers. The alternative is quote comparison site, WarmZilla, where you get a fixed priced so you don't have to worry about upgraded controls, boiler filters and more. They also promise hassle and mess free installation, the next day you order.
Do I need to replace my boiler?
It's not just you, many people ask themselves "How to tell if my boiler needs replacing?". The answer is not as simple as you may think mainly because of the misconceptions that when a boiler is of a certain age it needs to be replaced. Just like people, if you take care of them, boilers can live well into old age.
We're not saying you should do that – sometimes there's no alternative and you must replace it.
If you check may of the things below, then it's a clear sign replacement is needed:
Bills are exploding — it's not just service and repairings; with an A-rated boiler you could save around £200 a year and help the environment
Often breakdowns — one of the reasons for higher bills
Boiler leaks and the cost of getting it back in shape is not worth the investment
Replacement parts are hard to find — your boiler is probably very old
Boiler or radiators are noisy — this may be fixable, but it may be that you need to weigh up what you're spending
Blue flame, now yellow — a sign that a Gas Safe engineer should pay you a visit, immediately.
Get WarmZilla boiler prices on screen
Boiler Replacement Cost FAQ
Which is the best boiler to buy in 2020?
We recommend Worcester Bosch boilers (the 25i and 30i combi boilers rank highest on our list) as they are the most reliable brand throughout the UK market.
How long should a boiler last?
On average boilers should last 10-15 years. If they are older or out of warranty, or if you constantly get repair bills to bring it back in shape, it might be wiser to have it replaced with a newer, A-rated model.
How much does it cost to replace a boiler in a house?
From our research, the lower end is just around £1,795 for combi boiler installation with 10-year warranty included, while larger properties who require larger boilers could extend to £2,500.
How long does it take to change a boiler?
It depends on the complexity of the job: 1 to 3 days. A simple swap with no new upgrades shouldn't take more than 1 day, but if you need to upgrade the pipework or you're replacing a combi boiler or a central heating system it could take up to 3 days.
Is British Gas a rip-off?
It's not fair to call British Gas a rip-off, but it's a fact that their installation works are more expensive than local installers or online businesses such as WarmZilla where overheads won't inflate your price without the need of it.
How can I get a boiler for free?
You could receive a free ECO (Energy Company Obligation) grant if you meet certain criteria. Typically it's only pensioners who get a boiler for free via the ECO scheme. Read more about getting a free boiler here.
Avoid Expensive Breakdown Costs
Boiler Replacement Promise: If it's under 7 years old and we can't repair it, we'll replace it.
Try
YourRepair
. From £9/mo
All plans include: annual boiler service, all parts and labour, unlimited support and 24hr helpline.